Sydney Playcay: Outdoor Adventure
A weekend of outdoor adventures in Sydney
Nature is right on the doorstep of downtown Sydney. The glittering Harbour City is bordered by magnificent national parks, sandstone cliffs and sandy beaches. The edges of this bustling metropolis are softened by vast vistas of ocean and untouched wilderness at every turn, but even within the city you'll find lush greenery and stunning landscapes where forest meets city. Get outdoors in Sydney on this ultimate Sydney Playcay itinerary.
2:00pm: Check-in to Ovolo Woolloomooloo
Arrive at Ovolo Woolloomoooloo and check into your room overlooking Sydney Harbour. Located on a peaceful wharf, next to the CBD and the Royal Botanic Garden, the hotel includes an indoor pool, restaurant, bar, and a fitness centre.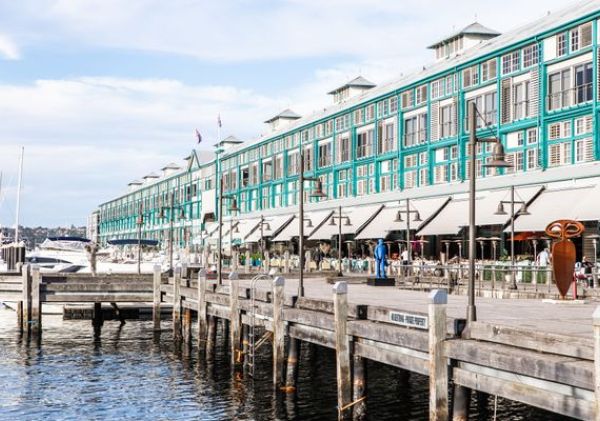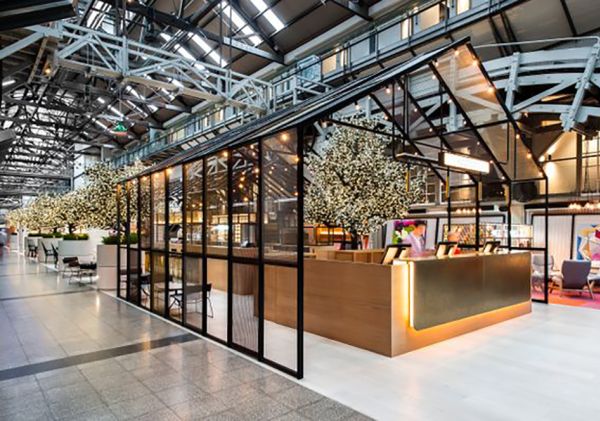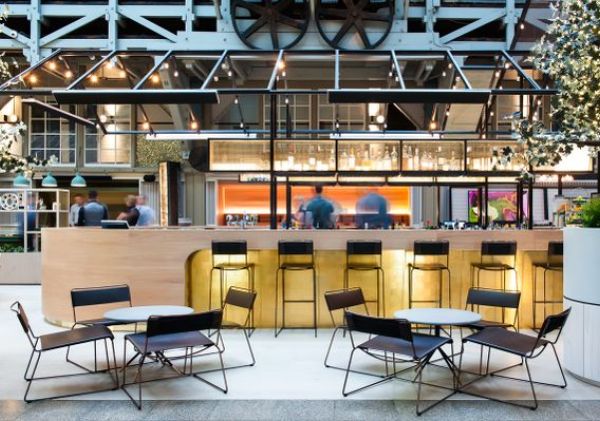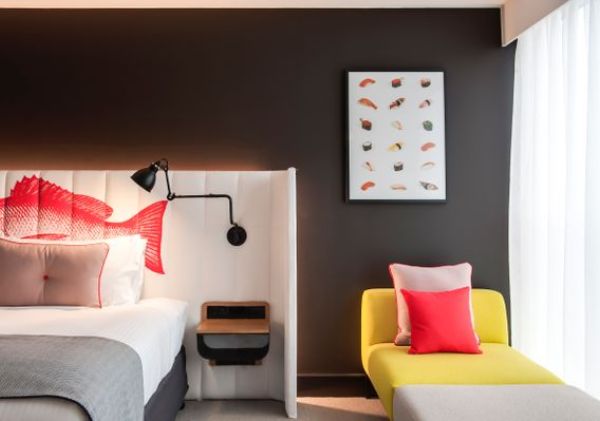 3:00pm: Cycle around Sydney with BlueBananas
Take a private cycling tour with BlueBananas and pedal past iconic Sydney landmarks like the Sydney Opera House and Sydney Harbour Bridge, as well as through the city's spectacular parks.
6:30pm: Get a bird's eye view of Sydney from Bar 83 at Sydney Tower
Enjoy stunning views of the city at sundown from the newly revamped Bar 83 at Sydney Tower, the highest bar in Sydney. As night falls, you'll see the lights sparkle below you through floor to ceiling windows that give a 260-degree panorama of the city.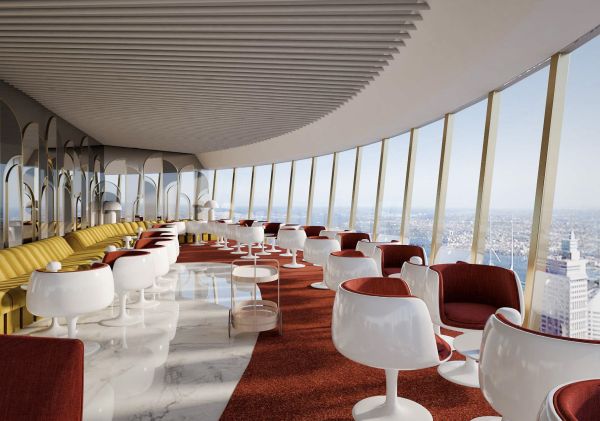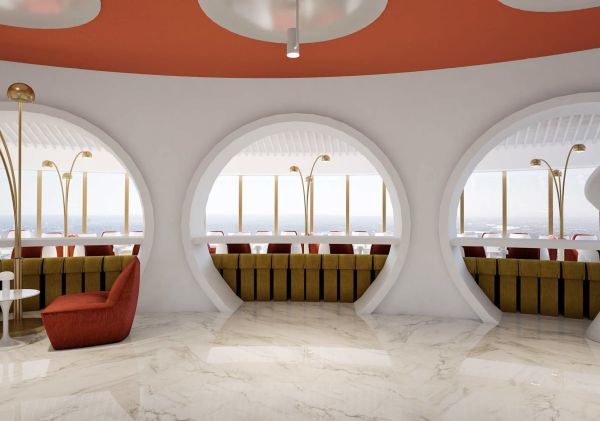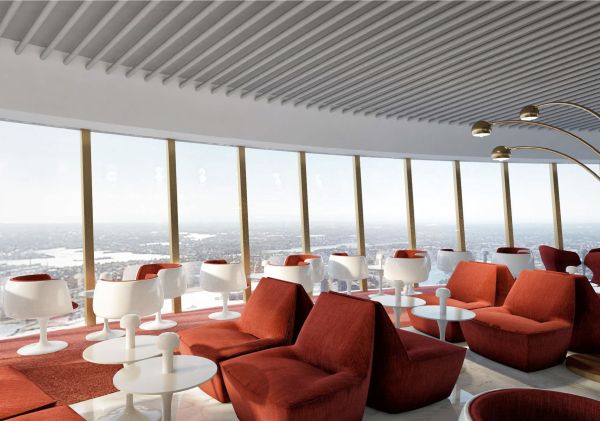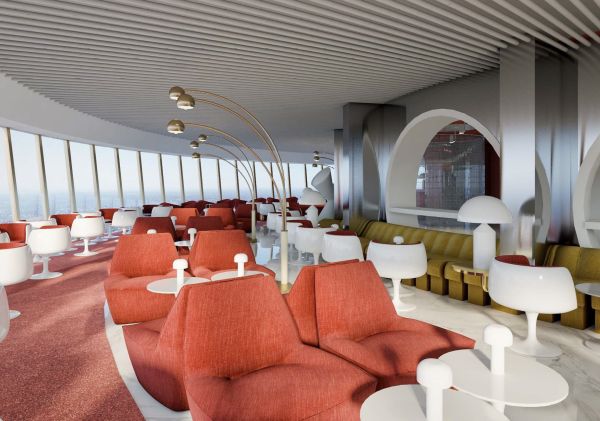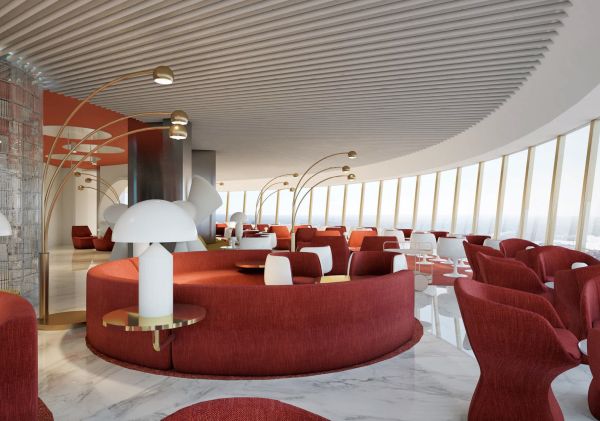 7:00am: Splash into Saturday with an early morning swim
Start the day swimming laps at the outdoor harbourside Andrew (Boy) Charlton Pool in The Domain. Afterwards, refuel with breakfast at Flour and Stone in Woolloomooloo for gourmet pastries or avocado on ciabattta.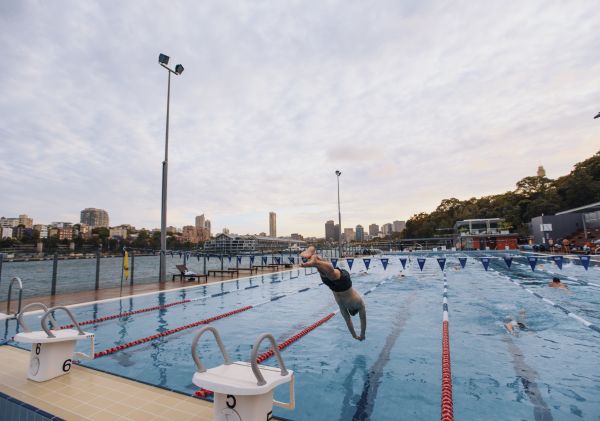 9:00am: Cruise around Sydney Harbour in a speedboat
Jump behind the wheel of a snazzy little red speedboat for a self-drive tour of Sydney Harbour with Explore Sydney Harbour. Feel the wind in your hair as you zip around Australia's most famous waterway.
1:00pm: Walk the Hermitage Foreshore
You'll feel a million miles away from the Big Smoke when walking the Hermitage Foreshore Track. Join a walking tour with Australian Luxury Escapes and visit historical coastal defence sites, a lighthouse and Vaucluse House, a great spot to stop for lunch.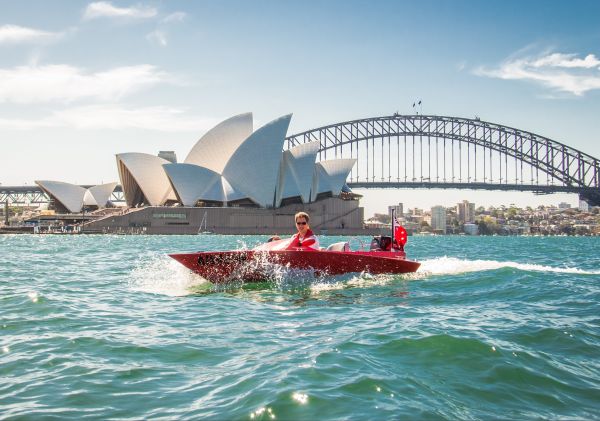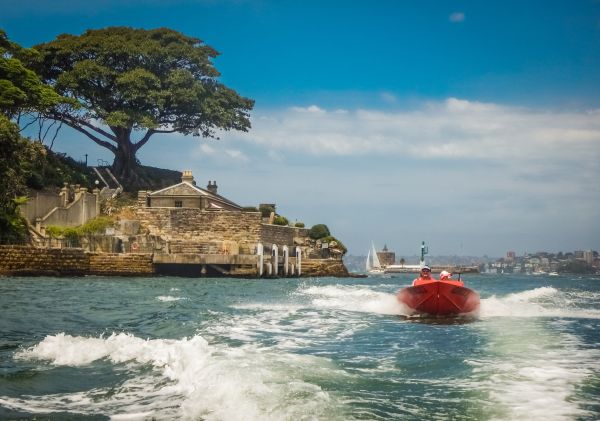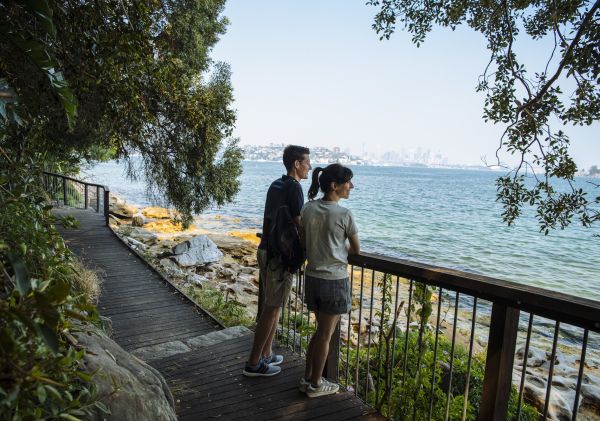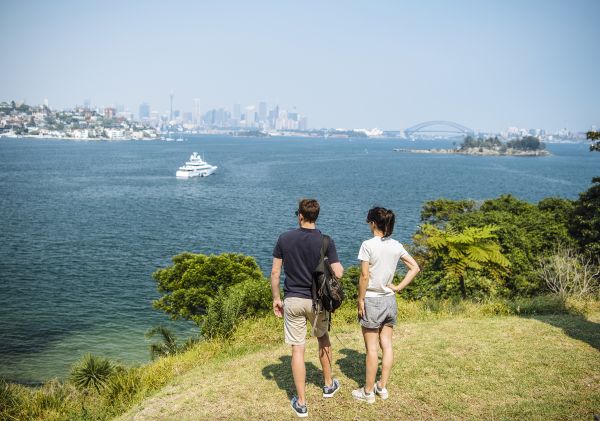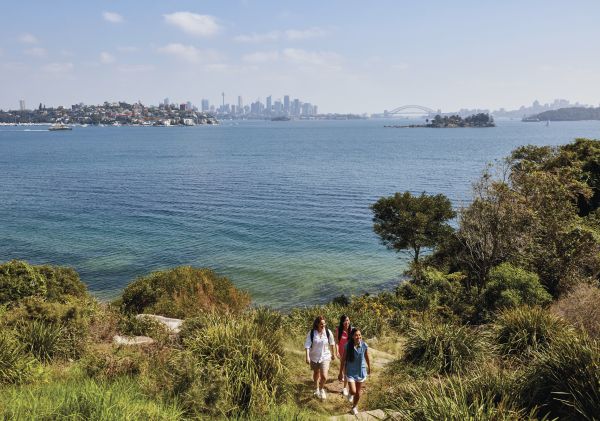 4:00pm: Stand-up paddleboard around Watsons Bay
Rent SUPs or take a lesson with Watssup and enjoy an afternoon paddle. Soak in the amazing views of the city while gliding along the calm protected waters of Watsons Bay.
6:00pm: Enjoy sunset drinks and dinner at Watsons Bay Hotel
Finish the day with a glass of NSW semillon and dinner on the waterfront patio at Watsons Bay Boutique Hotel. Watch the sun set behind the Sydney skyline while you dine on fresh oysters, prawns and mussels. Afterwards, catch a ferry back to Circular Quay.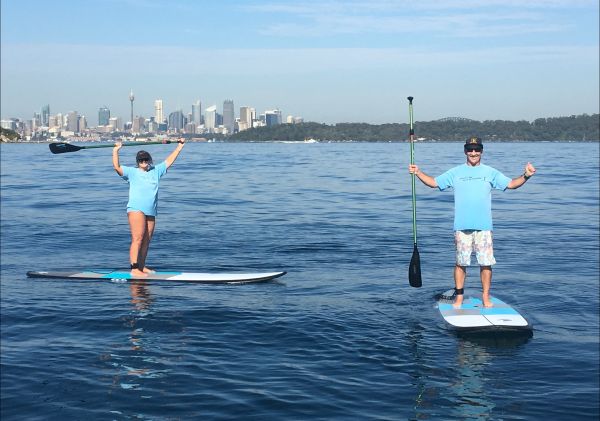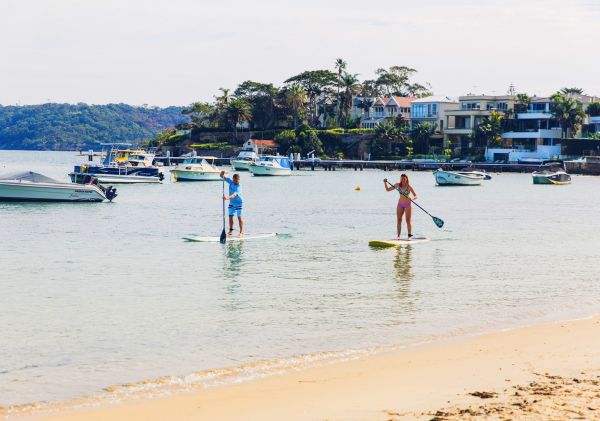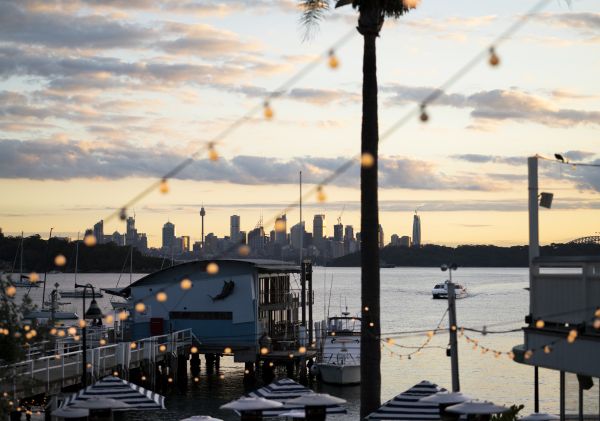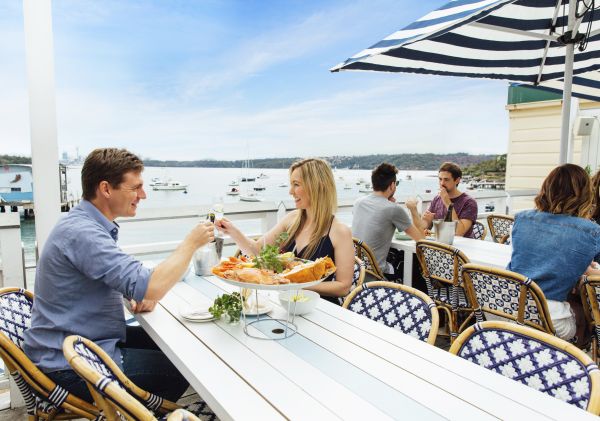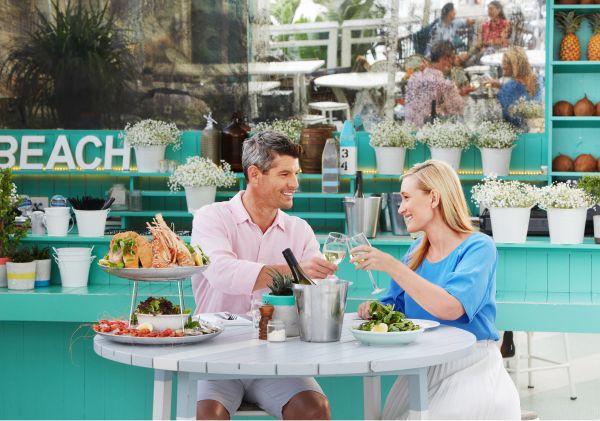 5:45am: Rise and shine with a kayak tour on the Harbour
Enjoy an early morning kayak on the harbour as the sun rises with Sydney by Kayak, departing from North Sydney. Notice the incredible juxtaposition of steel and nature as you paddle underneath the iconic Sydney Harbour Bridge.
8:30am: Grab coffee at Industry Beans
On the way back to your hotel, stop at Industry Beans for coffee and a bit of breakfast, then enjoy some time to refresh at your hotel.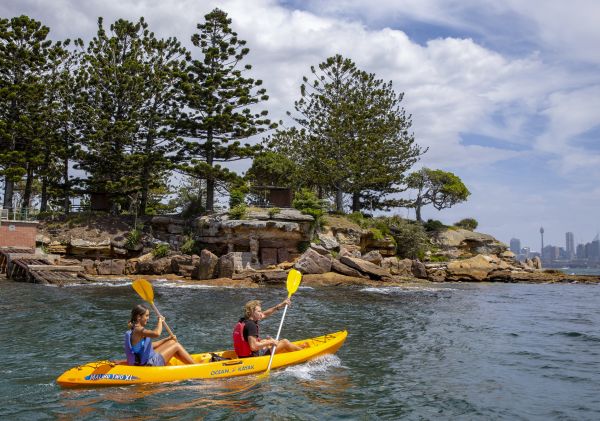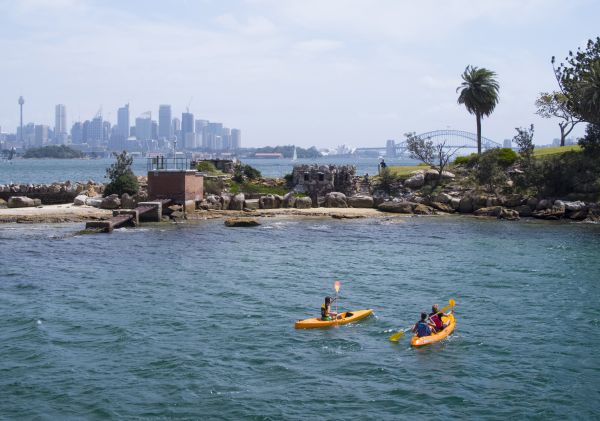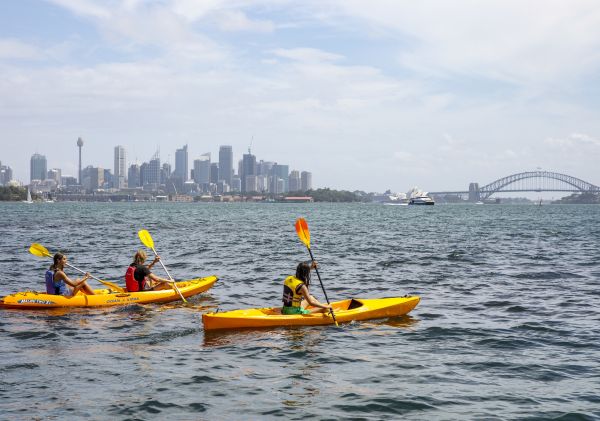 11:00am: Try the tasting menu at Botanic House in the Royal Botanic Garden
Enjoy an early lunch in the heart of Sydney's Royal Botanic Garden at Botanic House. Chef Luke Nguyen's tasting menu marries Southeast Asian flavours with native Australian ingredients.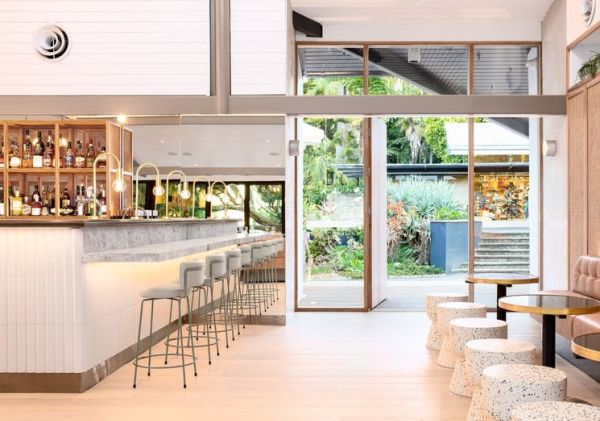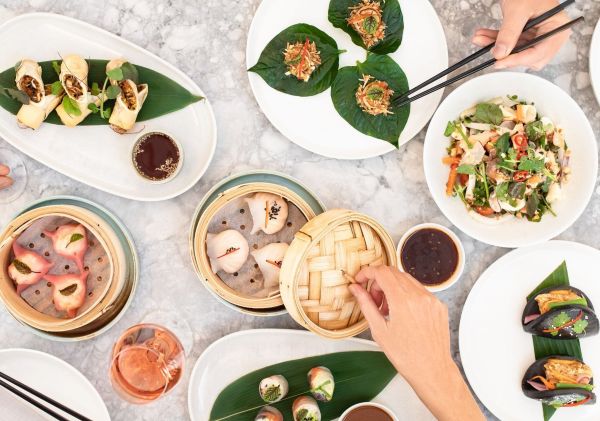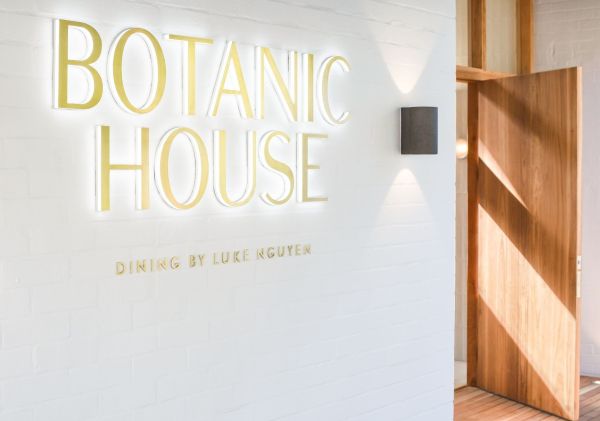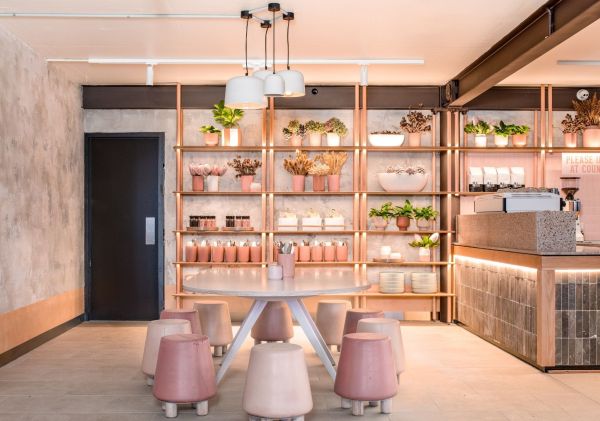 1:30pm: Learn about Aboriginal Culture with Dreamtime Southern X
Dreamtime Southern X's Aunty Margret provides an interesting and informative Aboriginal Dreaming Tour around The Rocks, highlighting the history of cultural significance of the area.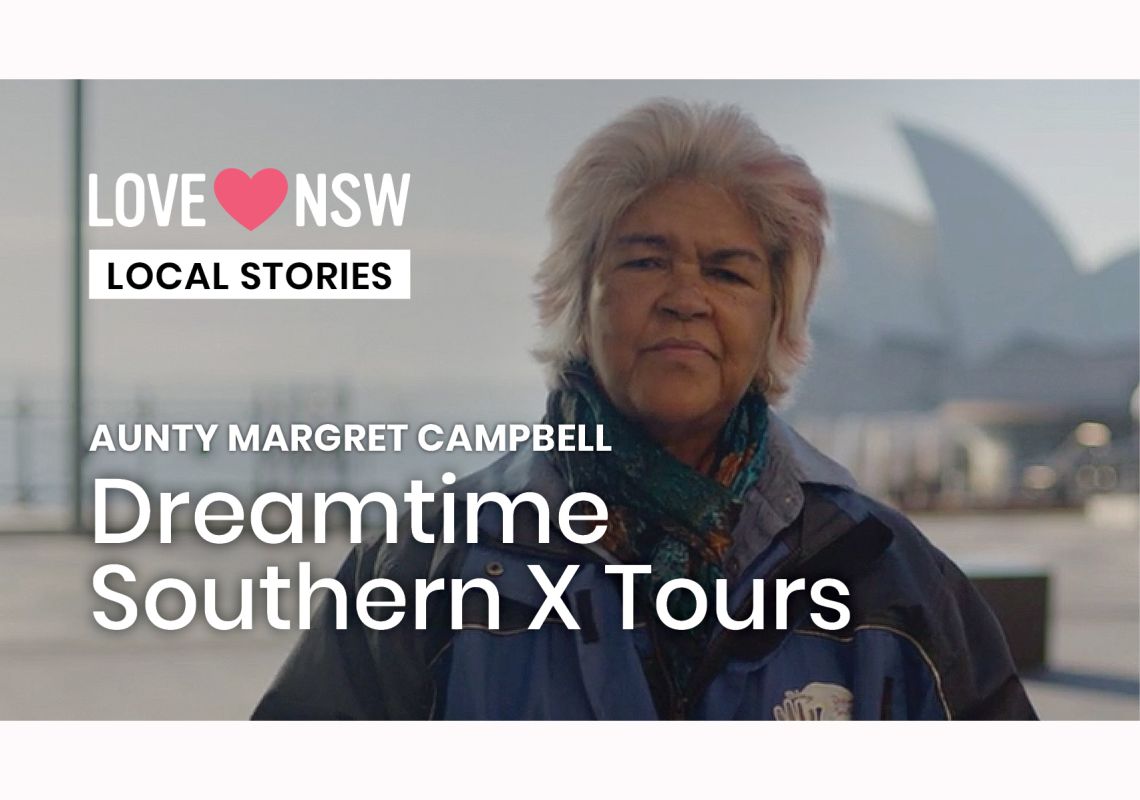 4:00pm: End your weekend of adventure at Barangaroo House overlooking Darling Harbour
Barangaroo House lives in a unique three-level hive covered in greenery. Sip a rooftop drink at Smoke Bar and watch the ferries come and go from Darling Harbour.