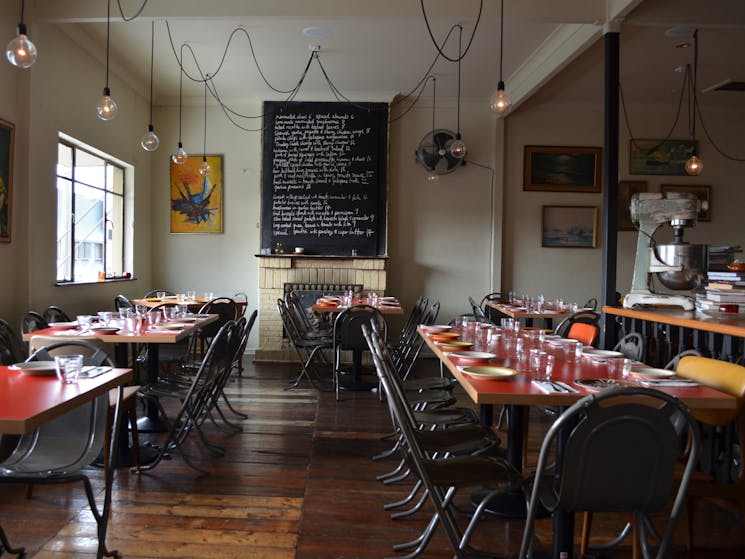 The Union
Overview
This tucked-away eatery is a bit hard to find, but their mouth-watering tapas makes it well-worth the effort. The unassuming rear-lane entrance belies the amazing dining experience that awaits…
This tucked-away eatery is a bit hard to find, but their mouth-watering tapas makes it well-worth the effort.
The unassuming rear-lane entrance belies the amazing dining experience that awaits guests inside. The menu offers traditional and contemporary dishes that incorporate the flavours of Spain, Morocco and the Middle East. The chalkboard menu on the walls list their specialty Mediterranean dishes which include spicy seafood paella, fragrant lamb and pine nut cigars and pulled pork empanadas to name a few.
Of course, no meal is complete without a jug of the much-loved Sangria.
Owners Celia de Oliveira and James McPherson have given this much-loved restaurant a stylish makeover. Their simplistic design has created a chic inner-city atmosphere, but much-like the food, it remains warm and welcoming.