Get Arty in Penrith
Modern art, rich history, street murals, one of a kind museums and a world-class performance space create a vibrant culture of creativity in Penrith. Spend a day exploring galleries and discovering the history of one of Australia's oldest European settlements, before a night of live music, theatre or comedy.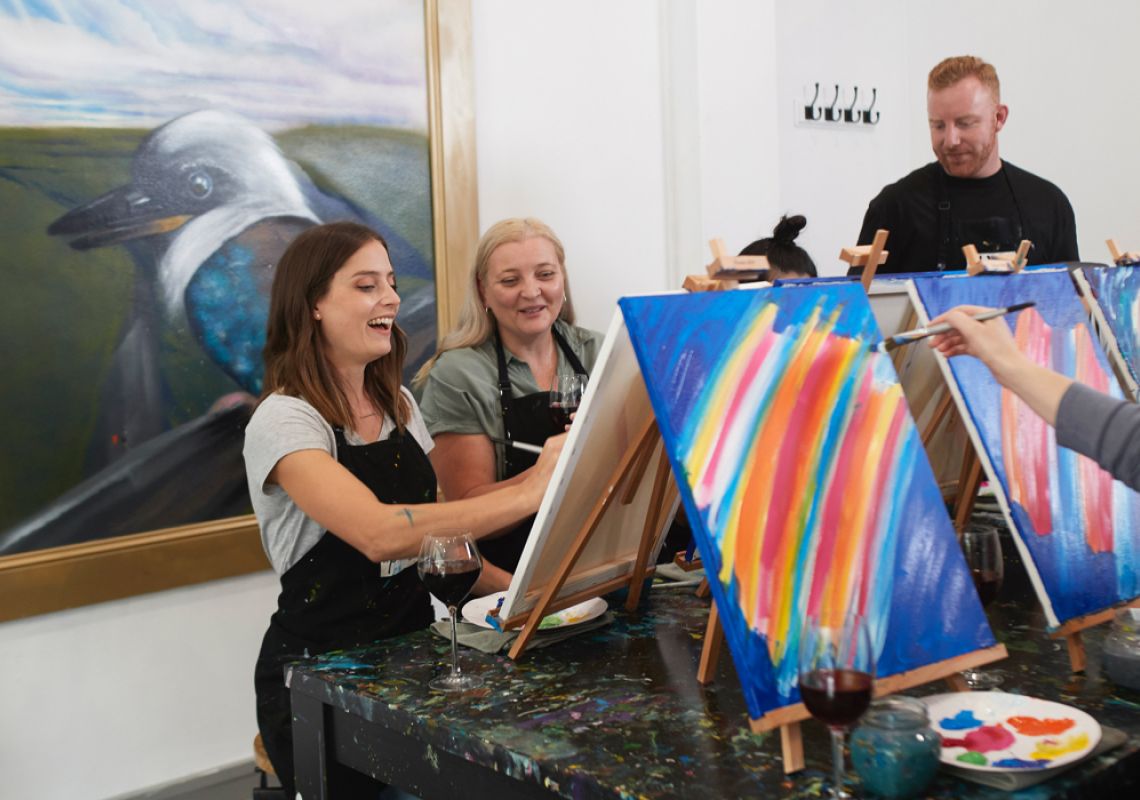 Art and culture
Art is all around you in Penrith. Look out for the large murals by local artist Shannon Boyd depicting hometown heroes like NRL star Nathan Cleary, Olympic canoeist Jess Fox and surfer Mick Fanning. Step inside the Penrith Regional Gallery (once the home of Modernist artists Margo and Gerald Lewers) to view more than 1,600 works of modern art.
Create your own art with a painting class at Pinot & Picasso, where you can let your inner creative run wild. Visit the Joan Sutherland Performing Arts Centre (known locally as The Joan), a cultural hub with performances of live music, theatre, opera, comedy and more. Penrith is also the place to indulge your offbeat interests at the Museum of Fire, Museum of Printing and Model Park.
History
Penrith is one of the oldest European settlements in the State dating back more than 200 years. Learn about local history at the Arms of Australia Inn Museum, housed in a building dates back to 1826. Jump in the car and follow the 50km Penrith Heritage Drive through the surrounding region to see well-known historic sights, hidden gems and beautiful scenery.
Art and Culture in Penrith