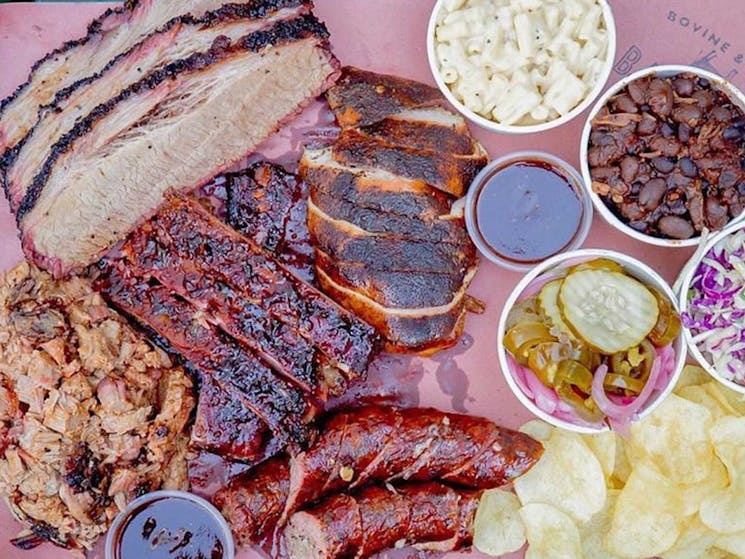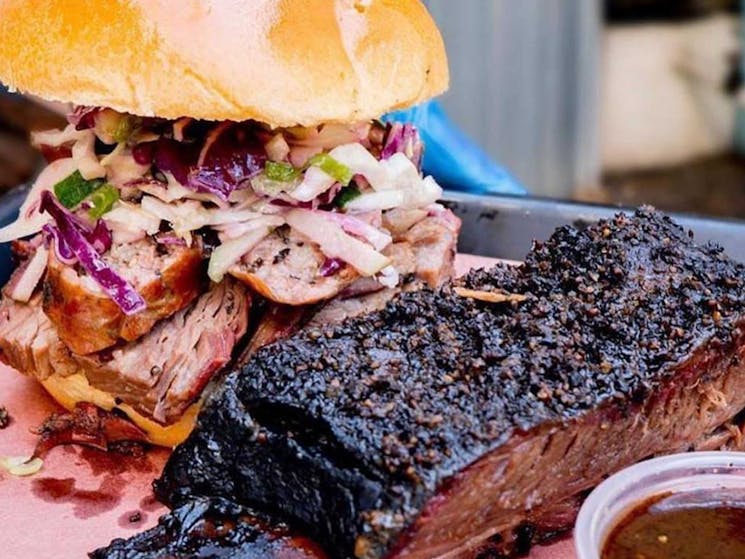 0

1
Bovine and Swine Barbeque
Overview
Bovine and Swine Barbeque originally opened in Newtown and quickly gained a loyal following amongst the trendy inner west locals but after a few successful years there, Wes decided it was time to…
Bovine and Swine Barbeque originally opened in Newtown and quickly gained a loyal following amongst the trendy inner west locals but after a few successful years there, Wes decided it was time to return home and share his delicious meats with Penrith.
Meats are smoked from 5am using Australian Ironbark Wood so you can all enjoy that perfect, melt in your mouth texture and smoky taste.
Meats include: Beef Brisket, Chopped Pork with Carolina style sauce, Pork Ribs, Chicken Breast, Turkey Breast and Pork Belly. There's also homemade sausages made with beef, pork, jalapeno and cheese. Sides include: Mac'n'Cheese, Pit Beans, House Slaw, House Pickles, and Potato Salad. Meal Plates are available if you just cant choose!
Bovine and Swine Barbeque is only open until they sell out of their meat. Eat in or takeaway.