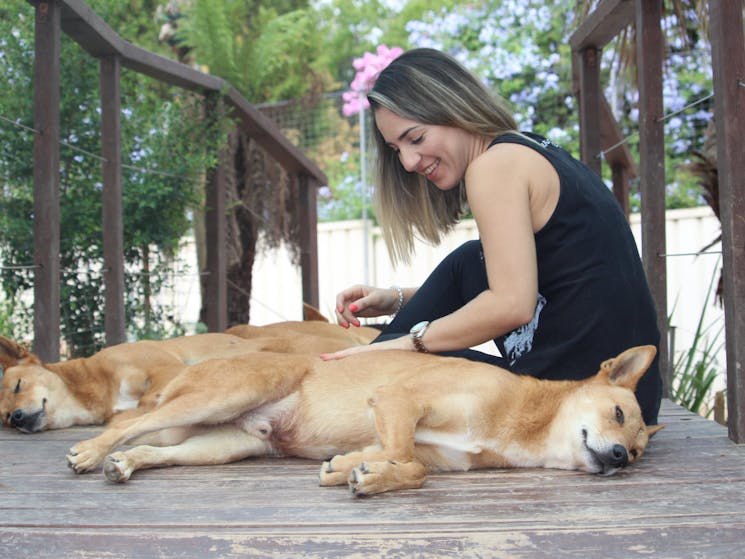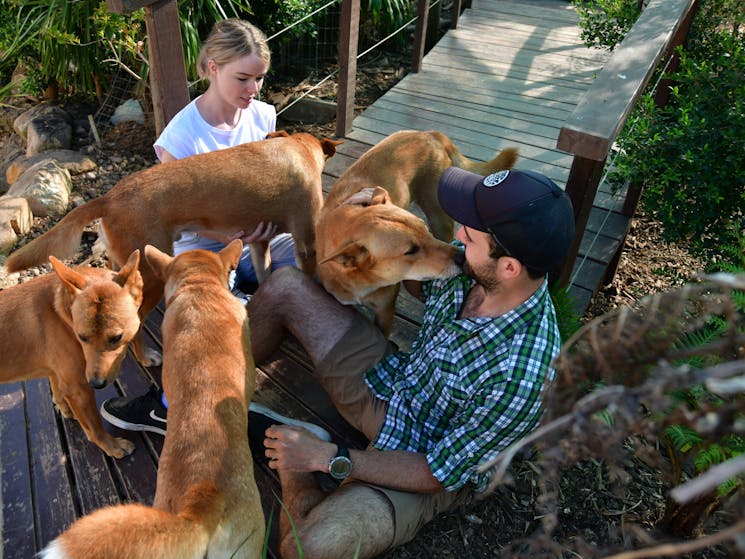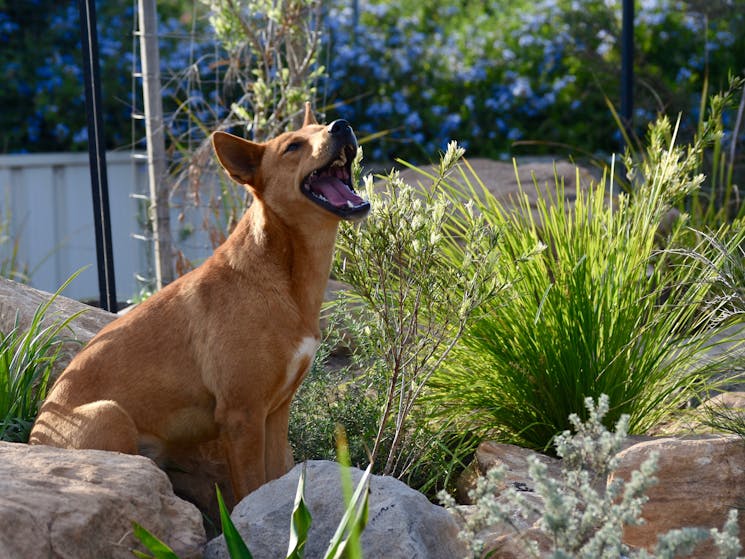 0

1

2

3
Dingo Den Discovery Experience
Saturday 13 November 2021 to Saturday 11 December 2021 (MONTHLY event)
Overview
Discover a den of dingoes on this unique tour! You'd be forgiven for thinking you're lost. The residential area looks like average suburbia. Your clue is in the driveway; guests seated, waiting to…
Discover a den of dingoes on this unique tour!
You'd be forgiven for thinking you're lost. The residential area looks like average suburbia. Your clue is in the driveway; guests seated, waiting to begin their unique experience.
You're greeted by the Founder who introduces you to the world of the Dingo. He opens your eyes to their plight and significance to Australia's future.
As the gates of the sanctuary open your senses are dazzled - birds fly through the canopy of a tropical rain forest, frogs croak among the rocks and reeds of a freshwater dam, native bees buzz in a scenic flowering woodland, red dust rises from the arid outback - and then your eyes meet theirs. With tails wagging and heads tilting, the dingoes trot over to greet you. As you kneel to embrace their welcome, you're blessed with kisses and cuddles.
Soon after, a leash is put in your hand, and you lead the dingoes on a beautiful bush-walk before returning them to their oasis for grooming and treats.
A life changing experience - the Dingo Den Discovery Experience.
Bookings Essential