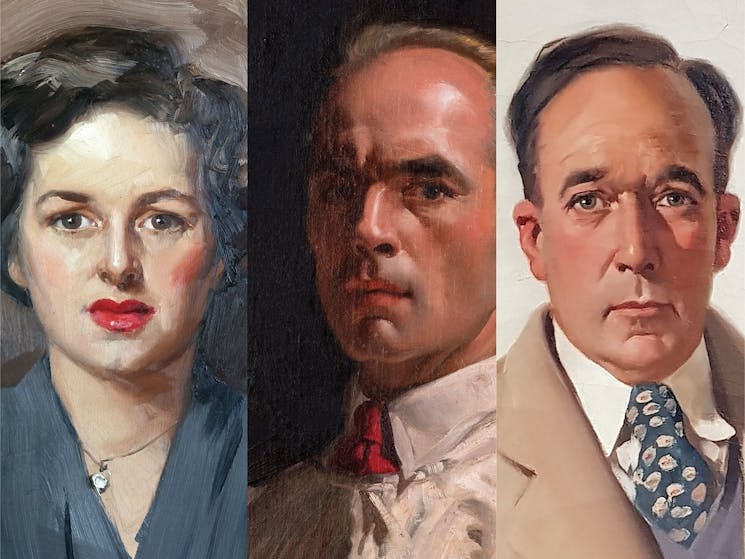 FACE to FACE Exhibition at Alan Baker Art Gallery
Thursday 05 August 2021 to Sunday 26 September 2021 (WEEKLY event)
Overview
Alan Baker Art Gallery's newest exhibition, FACE to FACE: Live Sittings 1936 - 1972, features a suite of portrait paintings that capture a timeline of Baker's Archibald Prize entries aligned with the…
Alan Baker Art Gallery's newest exhibition, FACE to FACE: Live Sittings 1936 - 1972, features a suite of portrait paintings that capture a timeline of Baker's Archibald Prize entries aligned with the Art Gallery of NSW celebrating 100 years of the Archibald Prize in 2021.
Highlighting Baker's achievements of entering the Archibald Prize 26 times with 35 paintings, the exhibition will feature Baker's first 1936 Archibald Prize entry painted at the age of 22, a self-portrait study painting by Normand Baker for his 1937 winning Archibald Prize entry, and Baker's 1951 portrait of Australian Filmmaker Charles Chauvel (courtesy of the Royal Geographical Society of Queensland).
The FACE to FACE exhibition will be on display to the public from  16 April until September 2021.
Free entry.