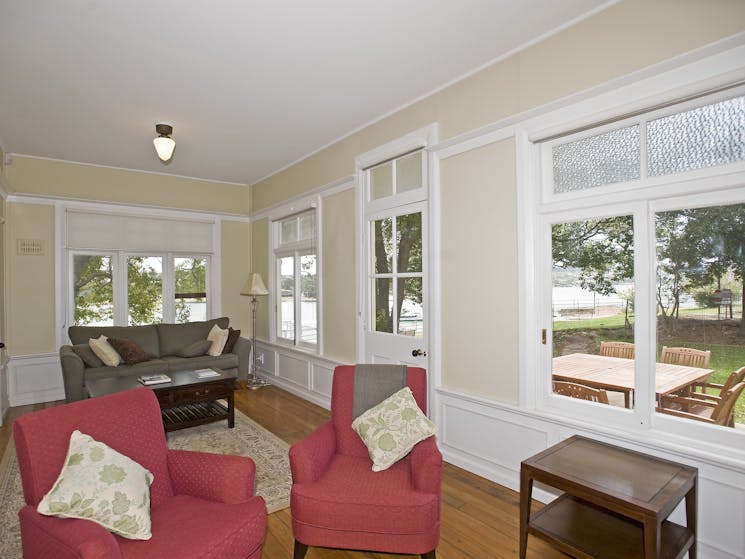 0

1
Cockatoo Island Open Houses
Overview
The only harbour island where you can stay overnight, Cockatoo Island boasts a unique offering of accommodation options to suit all budgets and tastes. From luxury houses and apartments to camping…
The only harbour island where you can stay overnight, Cockatoo Island boasts a unique offering of accommodation options to suit all budgets and tastes. From luxury houses and apartments to camping packages, Cockatoo Island is conveniently only a short ferry ride from the central business district.
The Heritage Holiday Houses feature two fully self-contained, four-bedroom houses. Perched on the upper plateau in a leafy part of the island, they have beautifully restored rooms and are surrounded by heritage gardens and views of the harbour. The houses are ideal for groups of up to ten people.
The Harbour View Apartments include two semi-detached, self-contained houses upstairs (23A and 23B), and one fully self-contained one bedroom apartment downstairs (23C).