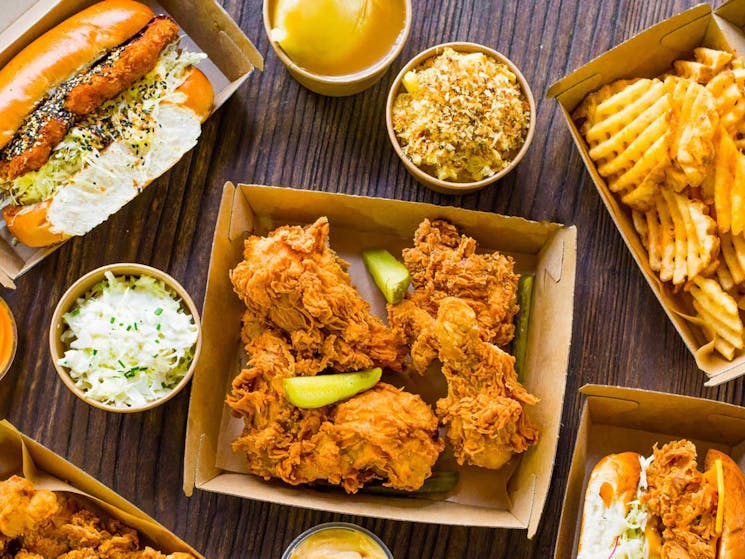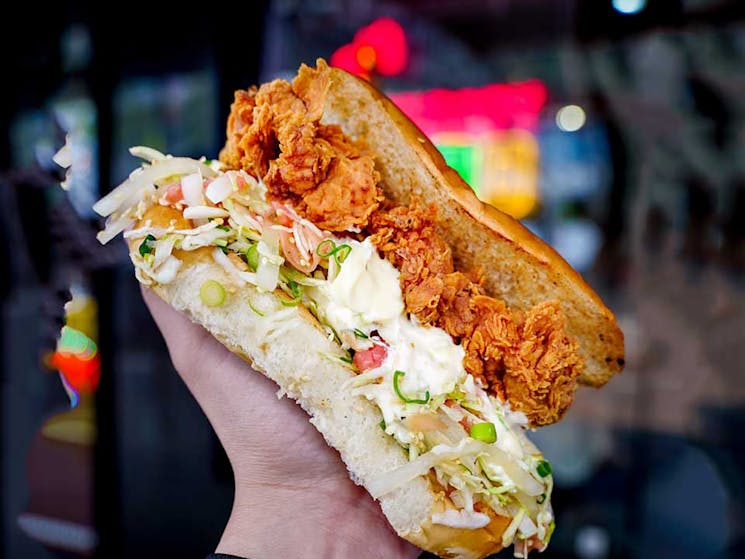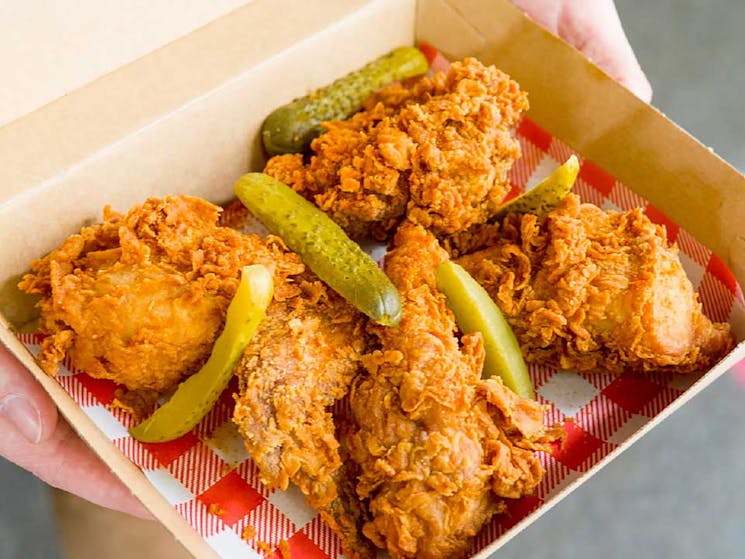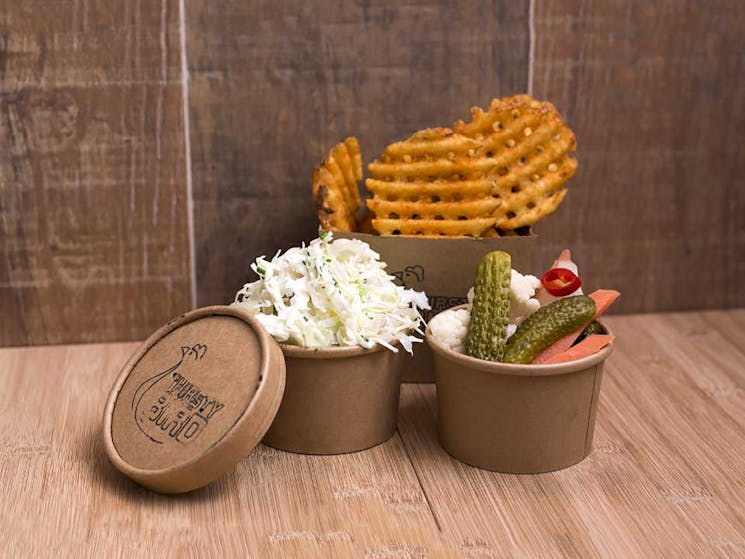 Thirsty Bird
Overview
First, they brine the bird with a mix of salt's spices, garlic and herbs. These ingredients, when blended together, flavour the meat with a delicious fresh taste and allows for maximum juiciness. …
First, they brine the bird with a mix of salt's spices, garlic and herbs. These ingredients, when blended together, flavour the meat with a delicious fresh taste and allows for maximum juiciness.
Secondly, they air dry the chicken in a cool room for 24 hours. This process allows the skin to adhere to the meat which creates a succulent crispy combination with every bite.
Thirdly, they coat the chicken in our secret seasoned flour mix, dip the bird in a creamy buttermilk bath and repeat for double satisfaction.
In the final step, they cook the bird perfectly to enhance its mouth-watering, flavourful texture whilst crisping its salty skin to a beautiful golden crunch.
Read more
Read less
Disabled access available, contact operator for details.