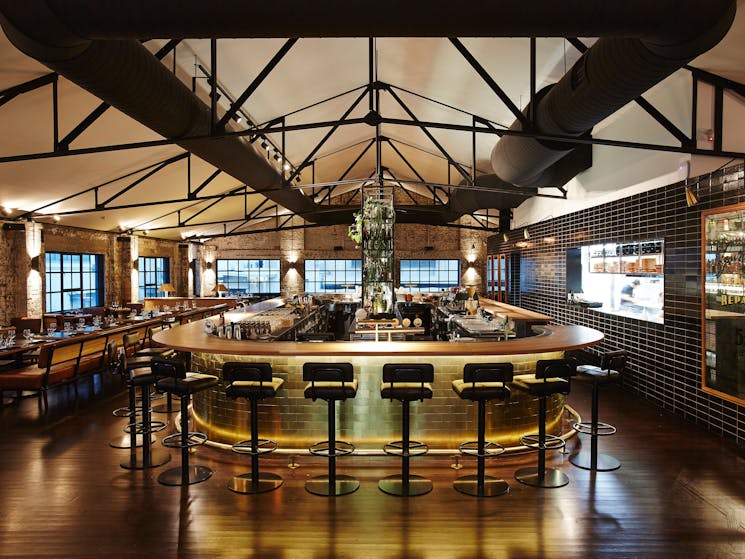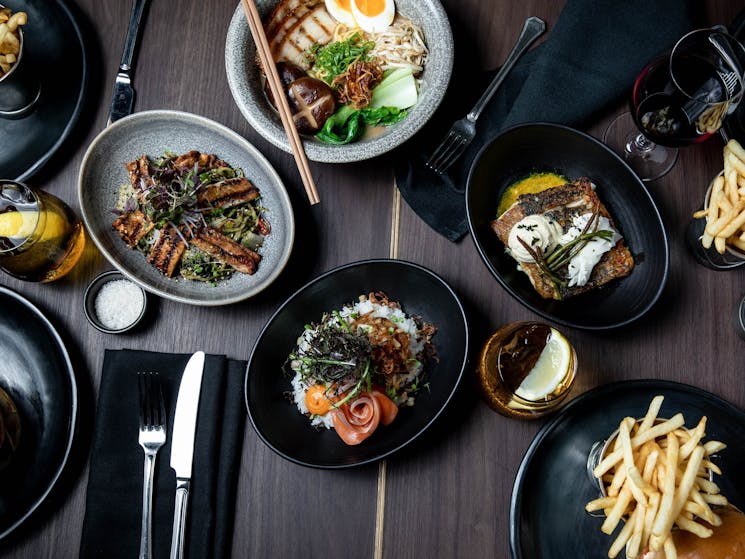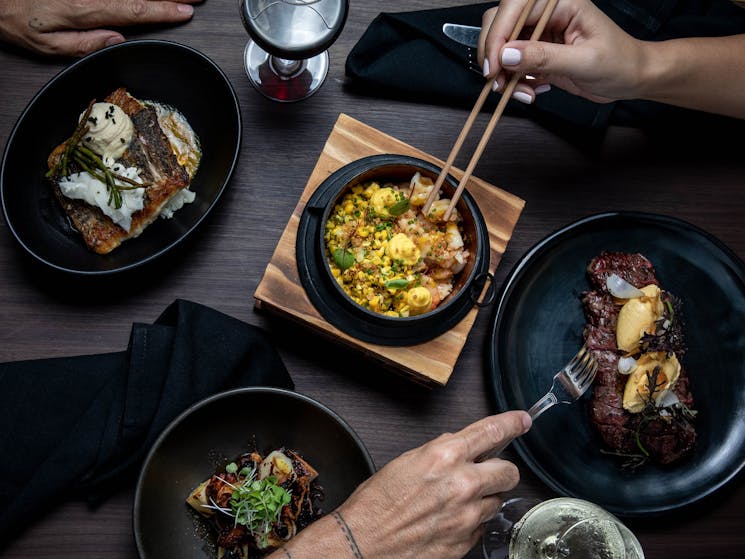 0

1

2
Riley St Garage
Overview
Riley St Garage, a 200-seater restaurant inspired by New York's Meatpacking District, opened in 2013, bringing 1930s glamour to Woolloomooloo. Originally Australia's first full service garage, the…
Riley St Garage, a 200-seater restaurant inspired by New York's Meatpacking District, opened in 2013, bringing 1930s glamour to Woolloomooloo. Originally Australia's first full service garage, the building was renovated and re-imagined, accentuating its art deco design into a grand bar and restaurant.
The venue is distinguished by its enormous brass island bar, proudly taking centre-stage in the large industrial space. Here their chefs shuck oysters and guests can soak up the restaurant's busy yet relaxed atmosphere. They like to think of it as a place for people who would rather eat in a bar, than drink in a restaurant.
Riley St Garage serves a diverse share concept menu. The Smoky soy truffle oysters are a favourite to start, progressing from small to large share plates – Crispy pork knuckle is a local favourite and make sure to ask your mechanic about their dessert platters.
It's a treat for all, from solo diners chasing that elusive cocktail or a late-night snack, to large groups looking for a full degustation experience complemented by a vast wine selection – Riley St is the very picture of a big swinging Manhattan brasserie.
Caters for people who use a wheelchair.