Food & Drink in Darling Harbour
Enjoy a delicious range of waterfront restaurants and wine bars in Darling Harbour, a wonderful entertainment and dining area in the heart of Sydney. With talented chefs using the freshest produce, savour seafood from the nearby Sydney Fish Market, succulent grilled meats and authentic flavours.
Kid-friendly menus are available at many restaurants. With delightful water views, outdoor dining is popular along the promenade at King Street Wharf, Cockle Bay and Harbourside. You'll find cuisines from around the world, including Asian, American, European, Moroccan and Modern Australian.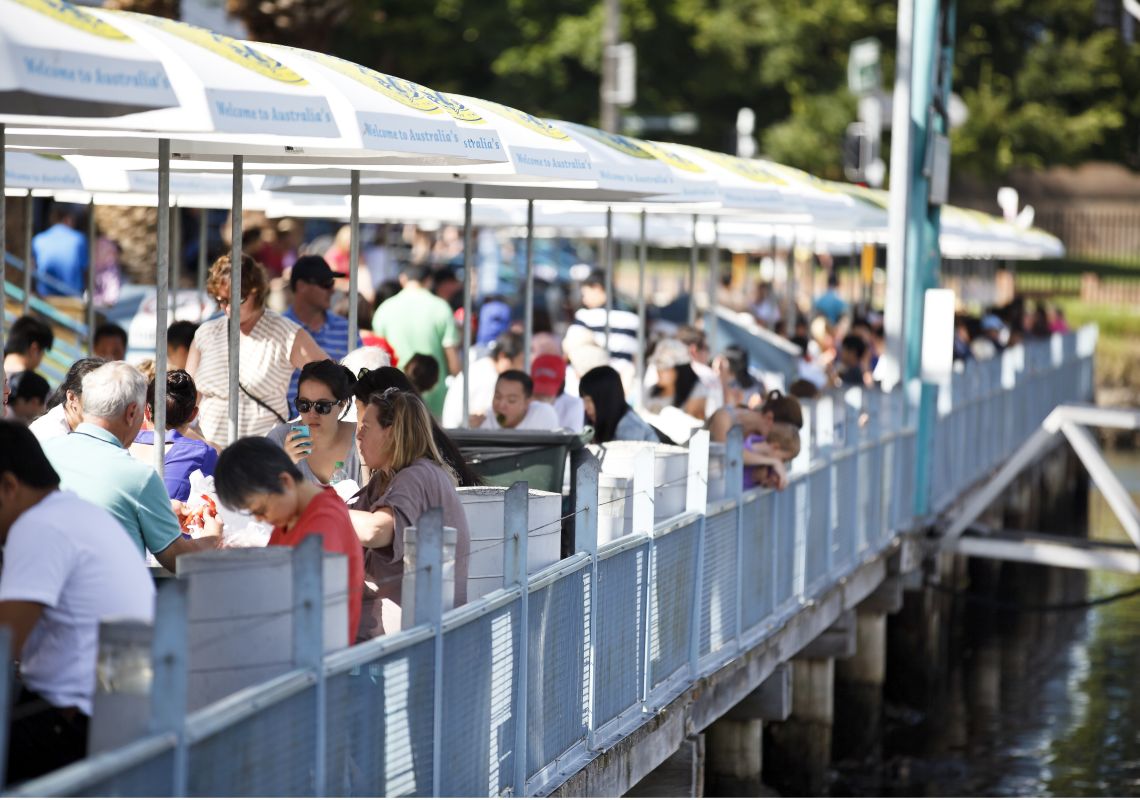 Experience everything from an exquisite fusion of Californian and Japanese flavours at the acclaimed Kobe Jones restaurant to fresh fish and oysters at Nick's Seafood Restaurant and the Blue Fish Cafe. Other favourites include The Malaya, Zaafran, Pier Nine and Braza Churrascaria, to name just a few.
Stylish and popular bars are dotted around the waterfront, such as tiki-inspired Bungalow 8, the Cargo Bar and the Watershed Hotel. They offer good value meals and are child-friendly in the day. You can dance the night away at cool nightclubs too, as city lights shimmer on the harbour waters.
For a tranquil experience in a beautiful garden, visit the Chinese Garden of Friendship and sip tea and nibble on dumplings, steamed buns and pastries in the Teahouse. The garden is a lovely oasis of willows, waterfalls, ponds and pavilions and the perfect escape in this lively waterside precinct.