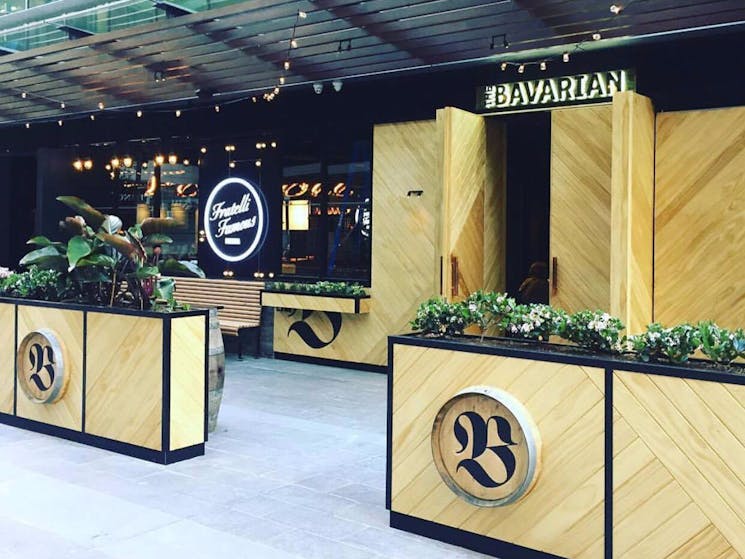 The Bavarian World Square
Overview
The best of Bavaria is now at World Square! The Bavarian at World Square features both indoor and outdoor bar and dining areas, including a massive bier garden overlooking World Square. Thanks to…
The best of Bavaria is now at World Square!
The Bavarian at World Square features both indoor and outdoor bar and dining areas, including a massive bier garden overlooking World Square.
Thanks to its uber convenient location, it's the perfect place to grab something on the go, or to settle in for a night of beers and schnitzels with your mates.