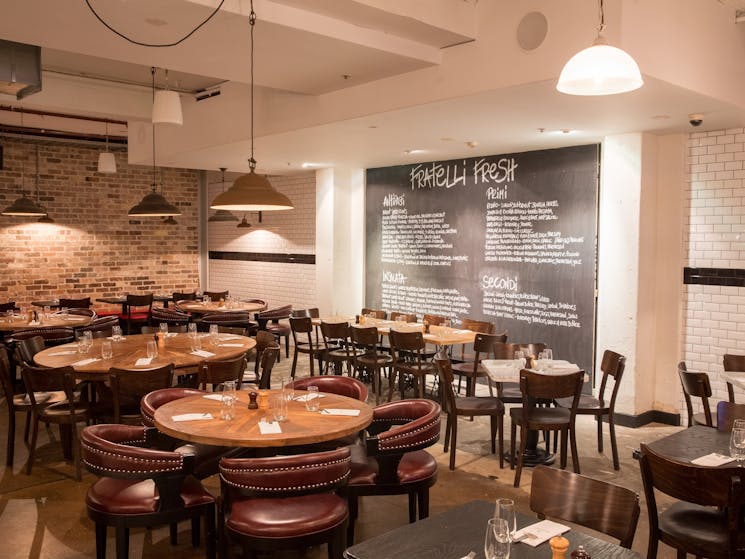 Fratelli Fresh Bridge Street
Overview
Fratelli Fresh is an Italian dining institution in Sydney. With a focus on fresh produce and simple flavours, Fratelli serves much-loved, authentic Italian cuisine. Located in the heart of Sydney's…
Fratelli Fresh is an Italian dining institution in Sydney. With a focus on fresh produce and simple flavours, Fratelli serves much-loved, authentic Italian cuisine.
Located in the heart of Sydney's bustling CBD, Fratelli Fresh Bridge Street occupies the intriguing space of a former spice market. With low ceilings, moody down lights and liberal splashes of red, this is a completely unique Fratelli Fresh venue, where you'll instantly feel the passion for fresh produce and be swept up in the fast-paced Italian energy.
The flavours are simple, the portions are generous, and the menu is extensive, spanning antipasti, pizza, pasta, salads, generous main dishes and a selection of hand-made desserts and gelato.