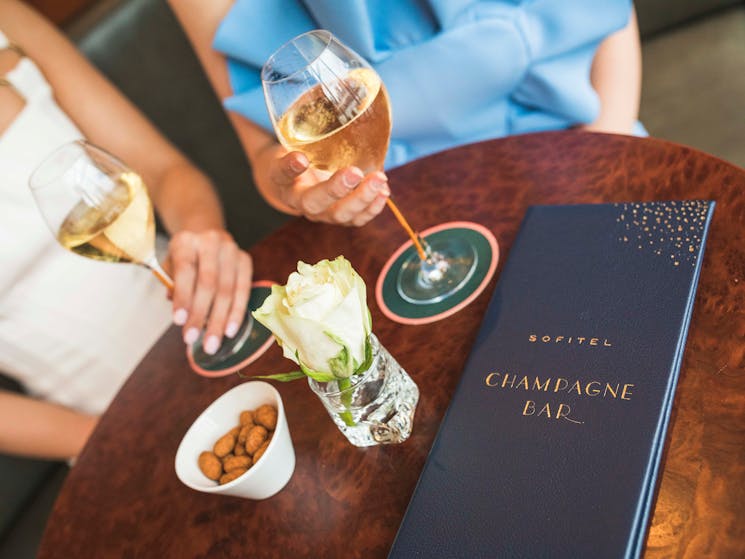 Champagne Bar
Overview
Experience unbridled joie de vivre at Champagne Bar! Savour the world's finest champagne, vintage cuvee and exclusive bottles or premium cocktails prepared by their artisan mixologists, with…
Experience unbridled joie de vivre at Champagne Bar! Savour the world's finest champagne, vintage cuvee and exclusive bottles or premium cocktails prepared by their artisan mixologists, with panoramic harbour views.
Immerse yourself in an atmosphere of chic sophistication designed for pure pleasure, inspired by the elegance and finesse of the champagne bubble.
Enjoy champagne as it flows, perfectly chilled. Sip cocktails crafted to your taste, an alchemy second-to-none. Savour oysters and innovative French-inspired morsels at leisure, with vintage cuvees and the world's finest wines.
The dazzling skyline paints the perfect backdrop as soft lounge tunes enrich the air. The spirit of French luxury, inspired opulence and le savoir vivre is awoken here, each experience tailored by artisans to meet your deepest desires.