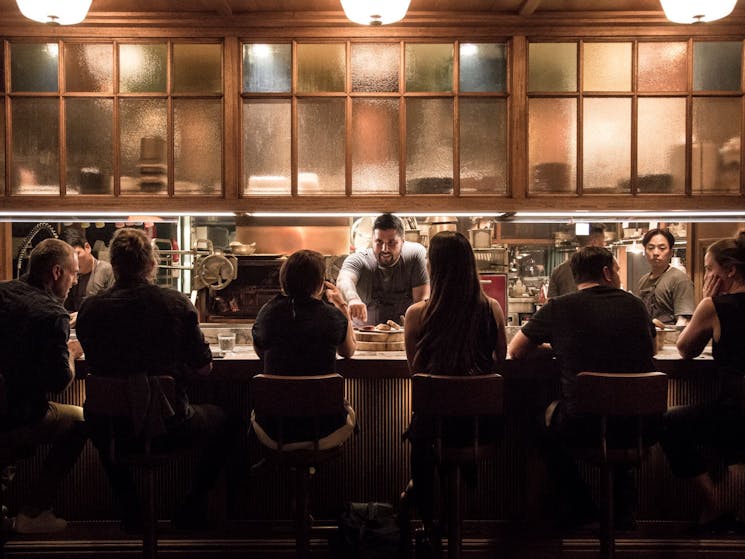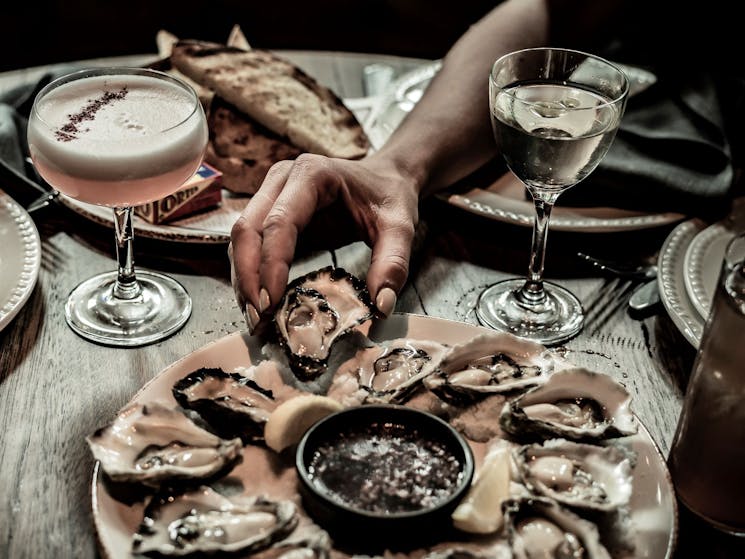 0

1
Bopp and Tone
Overview
The Sydney CBD restaurant and bar is a tribute to the Applejack founders' grandfathers, Keith Bopp Evans and Anthony Tone Adams. The venue reflects the nostalgic and optimistic post WW2 era they…
The Sydney CBD restaurant and bar is a tribute to the Applejack founders' grandfathers, Keith Bopp Evans and Anthony Tone Adams. The venue reflects the nostalgic and optimistic post WW2 era they lived in. Embodying every day opulence and grandeur, the style is lived-in luxury, with a welcoming and relaxed atmosphere.
The Australian menu, created by Group Executive Chef Jason Roberson in collaboration with Head Chef Sa Va'afusuaga, centres around honest and generous share food with Mediterranean influences, and is predominantly cooked on the in-house wood grill or charcoal oven.
Using only the most seasonal produce, with a focus on seafood and both cured and cooked meats, signatures include char-grilled whole Hawkesbury river calamari, free-range spatchcock, pasture fed Brooklyn Valley steaks and botanical fare.