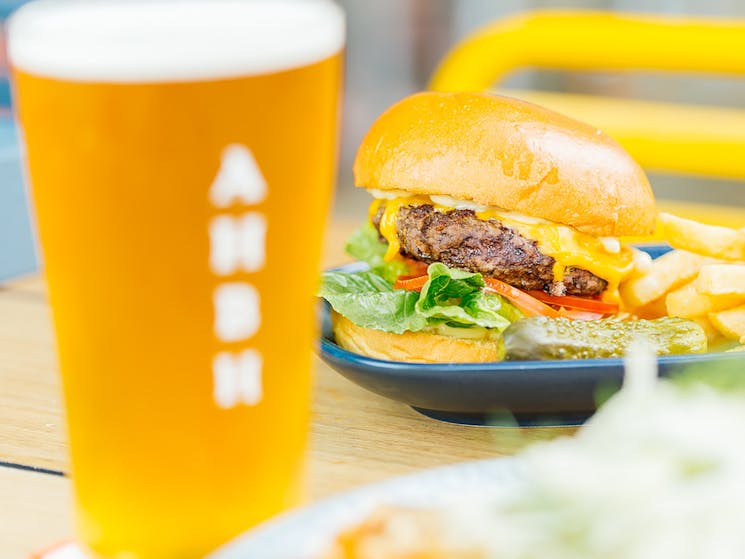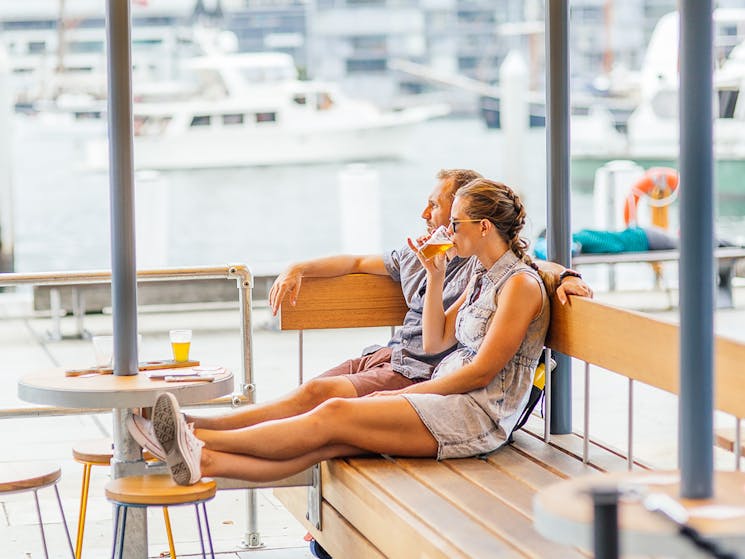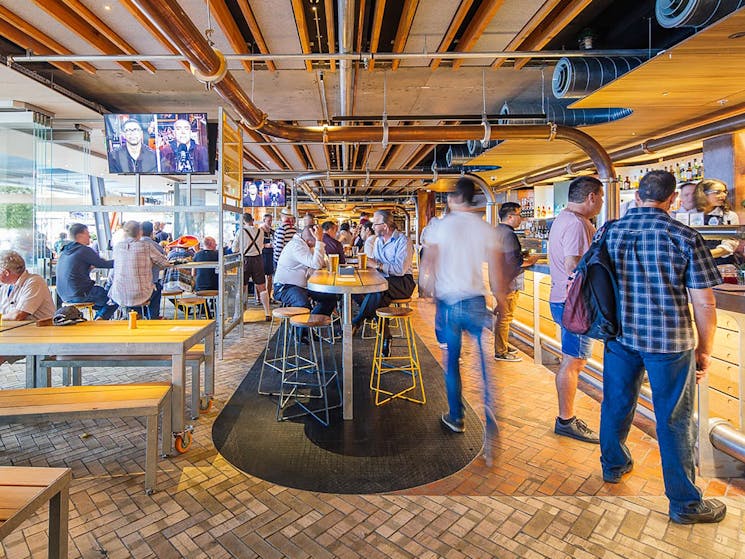 0

1

2

3

4
All Hands Brewing House
Overview
All Hands Brewing House bar, restaurant and function rooms attract locals and visitors alike with an on-site microbrewery, a great selection of local and imported beers, a comprehensive wine list and…
All Hands Brewing House bar, restaurant and function rooms attract locals and visitors alike with an on-site microbrewery, a great selection of local and imported beers, a comprehensive wine list and a delicious menu that's sure to please all palates.
With the microbrewery located in the restaurant, visitors to the Brewhouse can enjoy beer at it's freshest, straight to the bar taps from the tanks. The brews are constantly changing, so it's a good idea to drop in regularly so you don't miss your next favourite drop.
Whilst the restaurant serves up an extensive menu that takes its culinary cues from classical French technique as much as modern Australian. It may be called a Brewhouse but the food here plays second fiddle to no-one.
With a passion for great food, great beer and excellent service, the King St Brewhouse is the perfect venue for enjoying the best of Australian hospitality.