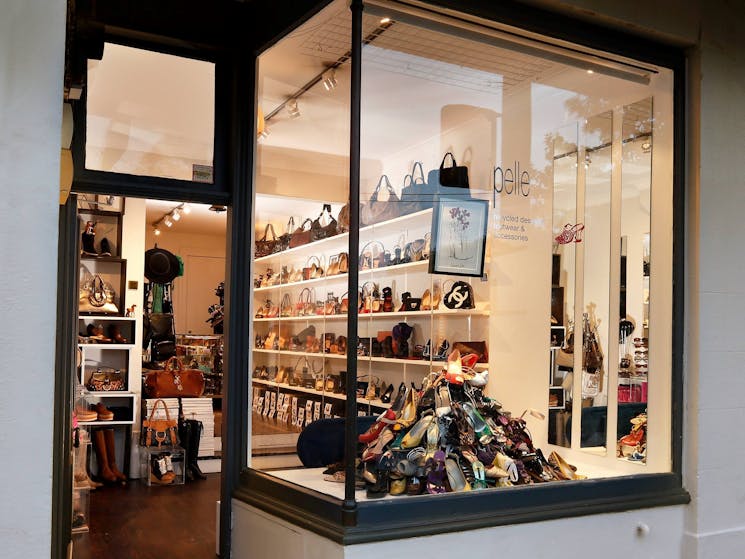 Pelle Recycled Designer Footwear
Overview
Pelle Recycled Designer Footwear is a boutique for individuals and stylists to recycle their pre-loved footwear and for aficionados to browse and purchase Pelle's consignment collection of vintage…
Pelle Recycled Designer Footwear is a boutique for individuals and stylists to recycle their pre-loved footwear and for aficionados to browse and purchase Pelle's consignment collection of vintage and recycled shoes.
What you can expect to find in this shop, is quality, an eclectic range of products and sought after labels, made by international and local designers, at a fraction of the original price.
It's not just footwear you'll find at Pelle, they also stock a large collection of recycled handbags, hats, bags and other accessories.
All pieces have been selected very carefully and passionately and the staff are always on hand to help you. If you find yourself in Paddington, line your pockets and visit this lovely emporium of goods.