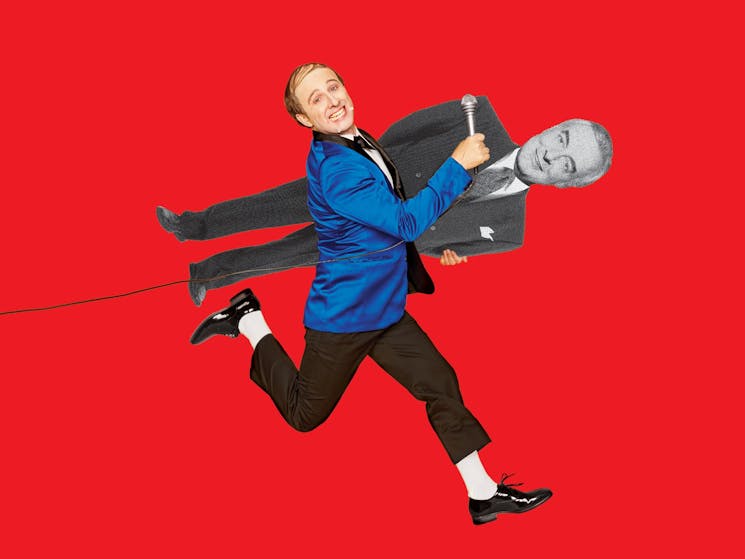 The Dismissal
Saturday 26 August 2023 to Sunday 01 October 2023
Overview
Award-winning music theatre powerhouse Squabbalogic is pleased to announce key cast members for the brand-new, original Australian musical The Dismissal, which will be making its long-awaited world…
Award-winning music theatre powerhouse Squabbalogic is pleased to announce key cast members for the brand-new, original Australian musical The Dismissal, which will be making its long-awaited world premiere from August 2023 at Sydney's Seymour Centre.
Conceived and directed by Jay James-Moody, with a book by Blake Erickson & Jay James-Moody, and music and lyrics by Laura Murphy, The Dismissal is the must-see new musical of 2023.
The Dismissal tells the epic story of Australia's most dramatic political event – the sacking of Prime Minister Gough Whitlam by the Governer-General Sir John Kerr on November 11th, 1975 – as told through the eyes of iconic larrikin Norman Gunston, played to uncanny perfection by the irrepressible Matthew Whittet. Alongside Whittet, Justin Smith will star as Gough Whitlam, Andrew Cutcliffe as Malcolm Fraser, and Octavia Barron-Martin, as Sir John Kerr. These performers will lead an amazing cast of stand-out music theatre performers, who will be announced soon.
With unimpeachable wit, a cracking original score, and a big heart, this ambitious world premiere doubles as both reckoning for the nation's soul and a sensational night out, stirring audiences across generations and political persuasions.
Fans of politics, comedy, musicals and razor-sharp satire will be able to secure their tickets and revel in the all-singing, all-dancing and all mud-slinging retelling of Canberra's most controversial moment from Friday 3rd March.
Read more
Read less
Access and Inclusion Statement
Disabled access available, contact operator for details.