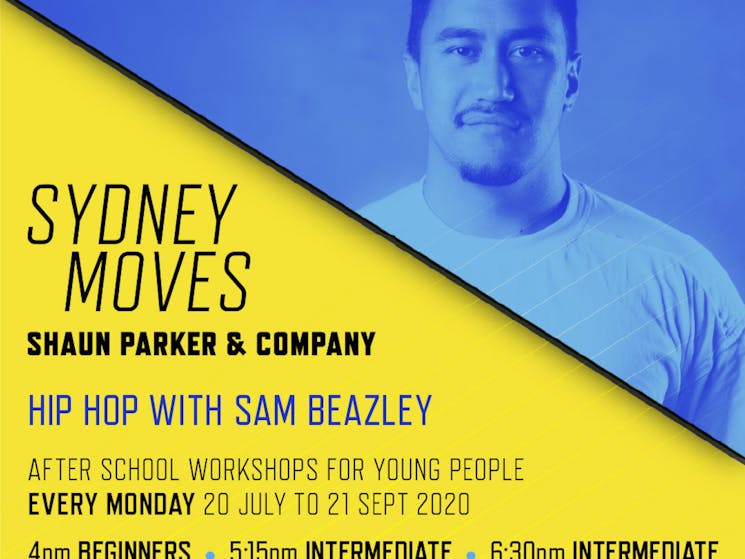 Sydney Moves - Intermediate Hip Hop with Sam Beazley
Monday 10 August 2020 to Monday 21 September 2020 (WEEKLY event)
Overview
Every Monday during Term Three, Sydney-based Maori dance artist Sam Beazley will offer three distinct bespoke hip-hop dance workshops to young people from absolute beginner to intermediate level…
Every Monday during Term Three, Sydney-based Maori dance artist Sam Beazley will offer three distinct bespoke hip-hop dance workshops to young people from absolute beginner to intermediate level. Inspired by '90s-2000s party dances, Sam will take the participants on a journey of exploring the history of hip-hop. Together they will have lot of fun learning new knowledge while trying out cool new moves in a virtual party.
In the intermediate level workshop, young dance lovers will also learn practical techniques to freestyle and create their own choreography from these classic dance moves: Hip-hop, Popping, Locking, Urban and lots more!
This class is suitable for young people aged 13 - 18 years.