An awesome day of adventure in Penrith
Forget your usual afternoon at the pub and head to Penrith for a dose of adventure – from busting out your best ninja warrior moves to pitting yourself against the clock in an escape room.
Hang with the big cats
No amount of David Attenborough documentaries will prepare you for this. Getting up close to a top-of-the-food-chain predator has a physical effect on you. Your senses sharpen as you watch the twitch of a tail, listen to the rasp of a rough tongue on fur, or meet the gaze of those inscrutable yellow eyes. It's a rare sensation you can only enjoy in a handful of places, including the Zambi Wildlife Retreat in Wallacia.
Zambi's big cats – including lions, tigers and a puma – are the headline attraction, but this wildlife retreat has a lot more to offer. The retreat is set up to care for retired, rescued, injured and orphaned wildlife, and you can meet a wide range of animals, from dingoes to marmosets. Make your visit more memorable by opting in for one of the special experiences, perhaps getting cosy with a meerkat or hand-feeding a tiger. One thing's for sure: this is a day out you and your mates won't forget in a hurry. Visits are by appointment only.
Lift off like a superhero
Imagine if a genie offered you any power you wanted. Which one would you wish for? If gliding through the air like a Marvel superhero is top of mind, you are in luck. At iFLY Downunder in Penrith, you and your pals can leave gravity behind when you head into the flight chamber, where wind generators create powerful cushions of air that suspend you high above the ground.
Expect a huge adrenaline rush as the super-charged surge of air lifts you off the ground and sets you soaring. An instructor will help you get your technique right, and with your gang on hand to cheer you on, you're in for a wild ride. Even once your feet are back on solid ground, it will take a while for your spirit to come back down to earth. Be warned: the thrill of floating free can be addictive – don't be surprised if you find yourself coming back for more.
Test your wits in an escape room
You know your crew inside out. You know who is always on time, who tends to show up late; who gets up early for a run, who likes to stay out late. But do you know who has a keen eye for clues, who can stay sharp under pressure? Put your mates to the test with a session at Narrow Escape Rooms.
There are three different escape rooms, each with their own theme: you might be racing to stop an alien invasion or stealing a revolutionary piece of technology. Whichever you choose, you have 60 minutes to find the clues that will help you win. You'll need to work together to puzzle out each clue in sequence. The ticking clock will get your heartbeat up and palms sweaty as you pool your smarts to make it out before your time is up.
Set free your inner ninja
If you watched Australian Ninja Warrior and was wowed at the contestants' strength and skills, you wouldn't be alone. But be honest: you were secretly thinking how much better you'd be at some of those challenges, right? Now you can find out for yourself. Round up your friends for the ultimate head-to-head in your own ninja warrior tournament at TruNinja Penrith.
This energising obstacle course pushes you beyond your limits: you'll need to draw on all your speed, strength and balance to run, jump, climb, crawl, hang and swing your way across a range of obstacles. There are oversized stuntman air bags, a jump tower – even a warped wall for you to test yourself against. Cheer each other on when you make it, rib each other when you fail spectacularly – no matter how the day goes, it's a truly great stress release.
No matter who clocks up the best time, this fast and furious experience will leave you and your friends energised and elated, endorphins through the roof.
Let us do the planning for you!
Check out this one-day itinerary of active experiences to enjoy with your friends in greater Penrith.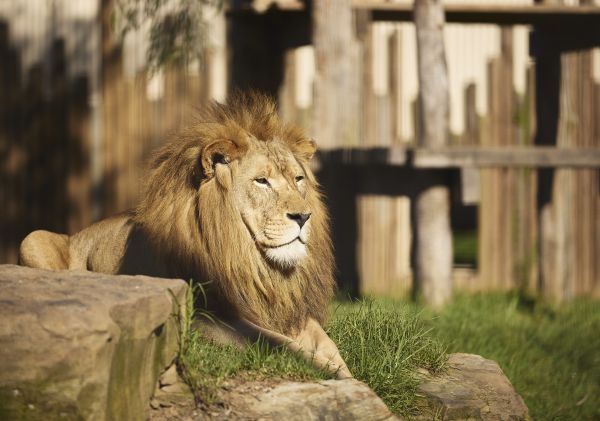 More articles by theme
You may also like...