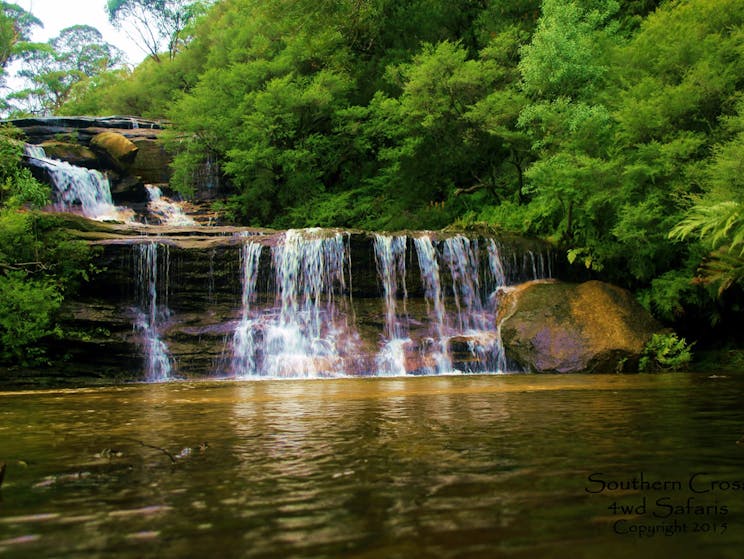 Day Tours
Overview
Day Tours cover the sights of the Blue Mountains, Shoalhaven Zoo, Sydney`s local Wineries, Stockton Beach, Newnes and the Glow Worm Tunnel, and the Southern Highlands. Morning and afternoon tea as…
Day Tours cover the sights of the Blue Mountains, Shoalhaven Zoo, Sydney`s local Wineries, Stockton Beach, Newnes and the Glow Worm Tunnel, and the Southern Highlands. Morning and afternoon tea as well as tea and coffee is provided for all tours.
All Day Tours are for a minimum of two bookings which can be a mix of tag-a-long vehicles and passenger bookings. There is no maximum numbers for vehicles but there is a maximum of four people for passengers to provide a comfortable and enjoyable experience. Larger groups can be accommodated upon request.
Day Tours are currently only run on weekends and on demand. Should you have a particular request please contact Southern Cross 4WD Safaris.