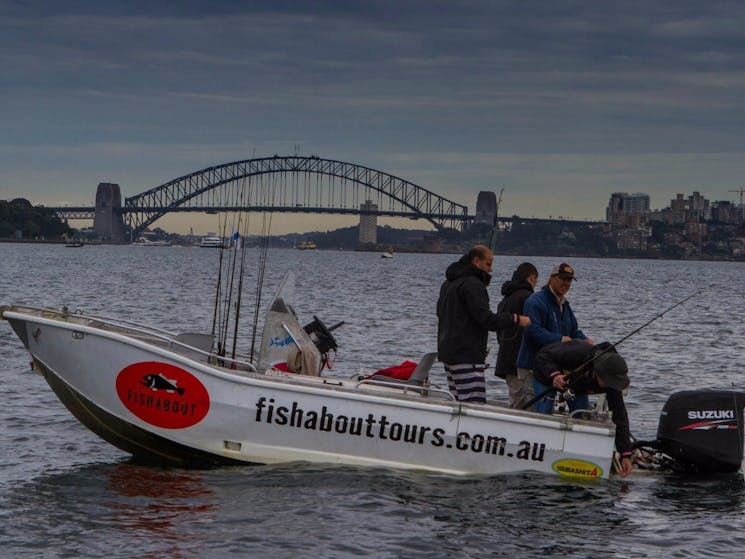 Fishabout
Overview
Ever thought about fishing on Sydney Harbour but are unsure where to fish, what tackle to take or what species to target? Fishabout's guides have years of harbour fishing experience and will give you…
Ever thought about fishing on Sydney Harbour but are unsure where to fish, what tackle to take or what species to target? Fishabout's guides have years of harbour fishing experience and will give you the best chance of getting some great fishing action. Why waste time and money learning yourself when an expert can give you the benefit of their local knowledge in a few short hours.
Fishabout's guides have spent many years fishing Sydney's waterways and have built up an intimate knowledge of which species to target, when and how to target them and at what time of year.
Apart from some great fishing, Sydney Harbour also boasts some of the world's best known landmarks and is a delight to view from the water. It also produces top class fishing most months of the year.