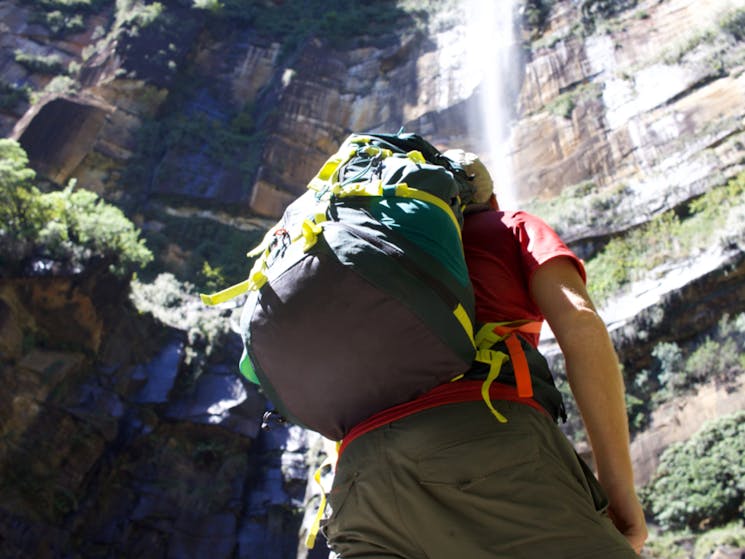 Blue Mountains Overnight Hike and Camp
Overview
This guided two-day hike is the perfect trip for adventurers looking to experience hiking and camping for the first time in the UNESCO world-heritage Blue Mountains National Park. Over the course of…
This guided two-day hike is the perfect trip for adventurers looking to experience hiking and camping for the first time in the UNESCO world-heritage Blue Mountains National Park. Over the course of two days, you will explore epic waterfalls, hike down massive rock faces, witness the magic of the untouched Blue Gum Forest, and camp out in one of the most secluded wilderness areas in the Blue Mountains.
​This is the perfect getaway for those wanting to get out of Sydney, immerse in nature and challenge yourself in one of the most spectacular wilderness areas in Australia. Do not worry if you do not know how to set up a tent or cook in the bush, or if you are worried of Australian snakes or spiders.
Their experienced guides are there, ready to show you everything you need to become an intrepid, eco-friendly explorer in the Australian outdoors. All you need is a good level of fitness (the hike is challenging with some steep ups and downs) and an attitude ready to embrace the unknown. ​All the camping equipment is provided free of charge, thanks to our generous supporters, and all the proceeds go to help kids in need!