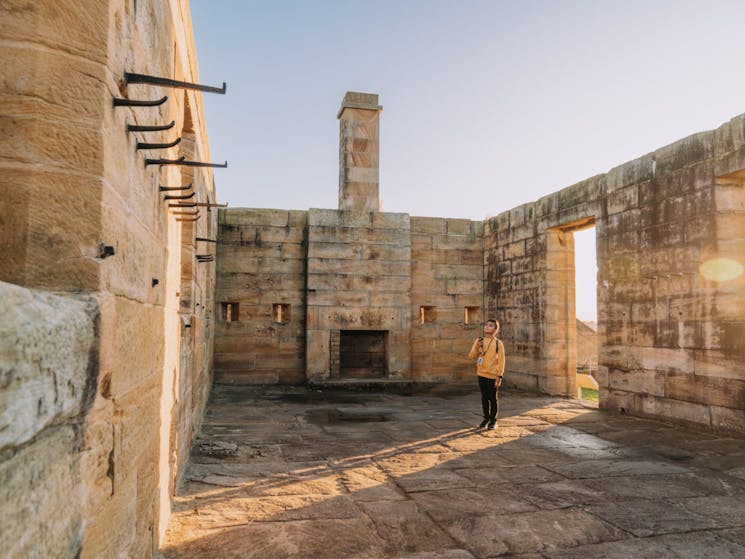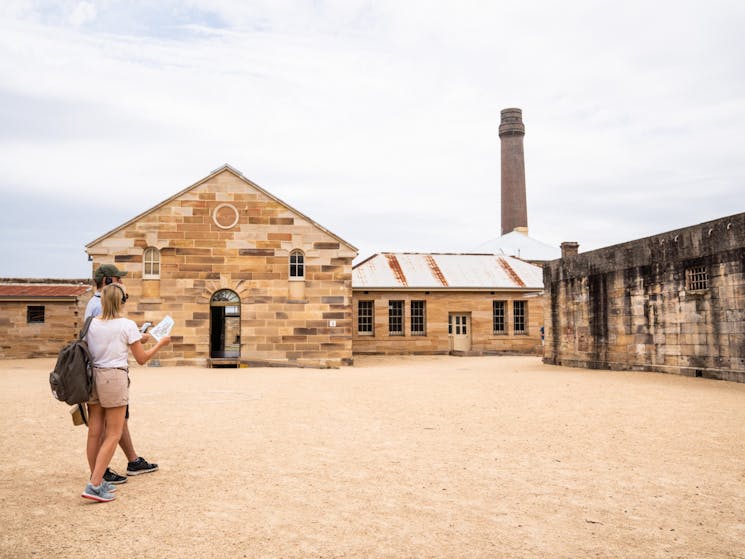 Cockatoo Island Audio Tour
Overview
Journey through Cockatoo Island's complex and layered history at your own pace with our engaging audio tour. Featuring an informative narrator, immersive sound effects and archival interviews with…
Journey through Cockatoo Island's complex and layered history at your own pace with our engaging audio tour.
Featuring an informative narrator, immersive sound effects and archival interviews with former workers and residents, this self-guided tour paints a vivid picture of the island's bygone days across 26 audio stops.
You'll learn about the poor living conditions of convicts incarcerated in the island's penal establishment (1839-69), and the plight of the young women raised in the Biloela Public Industrial School for Girls and Reformatory. You'll also hear about the feats achieved by the thousands of workers employed at the island's enormous shipyard during the 20th century and the enduring significance of the island for First Nations Peoples.
Our Visitor Centre relies on the generosity and availability of our volunteers. While we endeavour to open from 10am to 3pm daily, we cannot guarantee the Centre will always be open. In the event our Visitor Centre is closed, the Audio Tour will be unavailable.
Read more
Read less