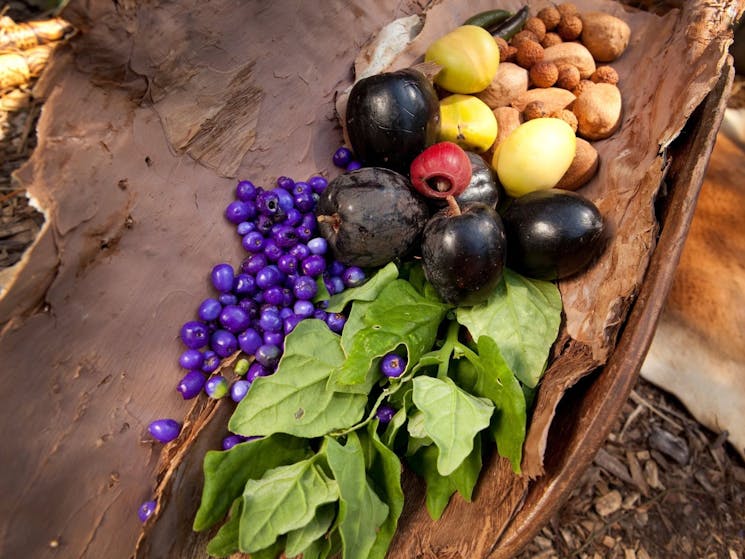 0

1
Aboriginal Cultural Tour
Overview
Discover the rich Aboriginal heritage of Sydney with an Aboriginal guide in the heart of the city. Located in a spectacular harbourside setting , the Royal Botanic Garden Sydney is one of Sydney's…
Discover the rich Aboriginal heritage of Sydney with an Aboriginal guide in the heart of the city.
Located in a spectacular harbourside setting , the Royal Botanic Garden Sydney is one of Sydney's most treasured and iconic destinations.
On the traditional land of the Cadigal people, the land now occupied by the Garden is the site where the modern transformation of the Australian continent began and can be regarded as the 'first frontier' between Aboriginal and European societies.
Join an experienced Aboriginal guide on a 1.5 hour walking tour of the Garden which highlights the significance of the site to Aboriginal people, as well as the rich heritage and culture of Aboriginal people of the Sydney region. Learn about traditional Aboriginal uses for the Garden's variety of native trees and plants including medicine, tools and food (bush tucker).
Tours run every Wednesday, Friday and Saturday at 10 am, excluding public holidays.
Dine and Discover
Discover vouchers can be used for select events. Simply click the Book Now button and follow the prompts through the Humanitix widget, filling in your details for the booking. When it comes to payment, enter your voucher code into the payment box next to the Dine & Discover logo. For assistance on using your voucher, please check the Humanitix FAQs.