Vivid Sydney
From 26 May to 17 June 2023, Vivid Sydney fused art, innovation and technology in collaboration with some of the most boundary-pushing artists, musicians, thinkers and culinary experts of our time. Under the Creative Direction of "Vivid Sydney, Naturally", the festival shone a new light on the city and ourselves.
Explore the official Vivid Sydney website.
Vivid Light
Invigorating the city of Sydney with awe-inspiring art installations and 3D light projections, Vivid Light transforms our urban environment into a kaleidoscopic wonderland. In 2023, Vivid Sydney's free Light Walk was a massive 8.5km adventure spanning Circular Quay, The Rocks, Barangaroo, Darling Harbour, The Goods Line and Central Station.  
More than 60 light attractions by local and international artists and designers enlivened the city. Plus, the internationally acclaimed multi-sensory experience Lightscape took over the Royal Botanic Garden Sydney, and Dark Spectrum had its world premiere in the abandoned Wynyard Station railway tunnels.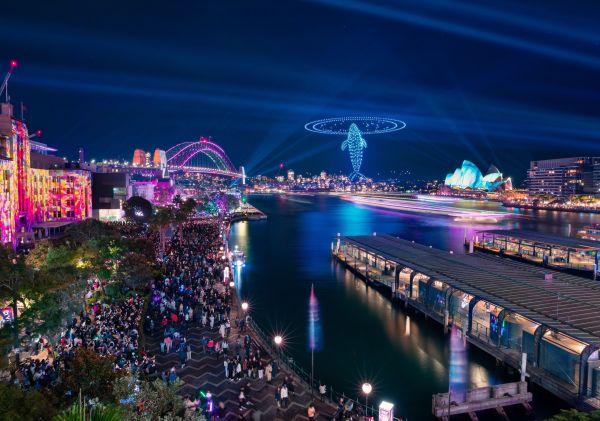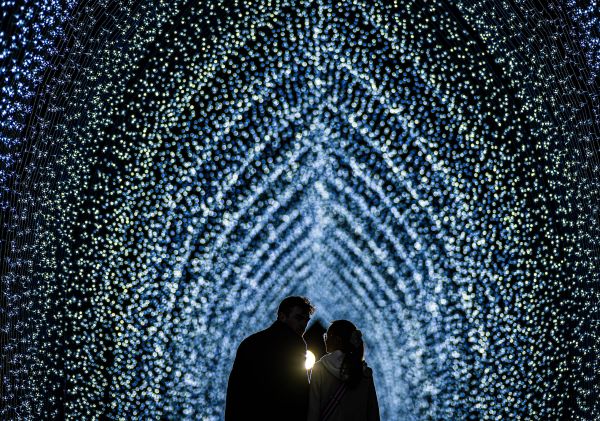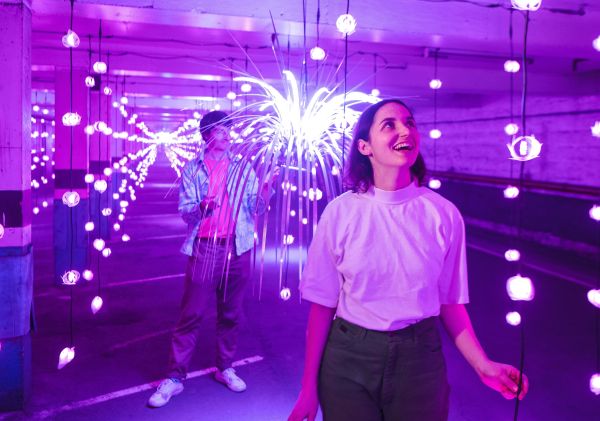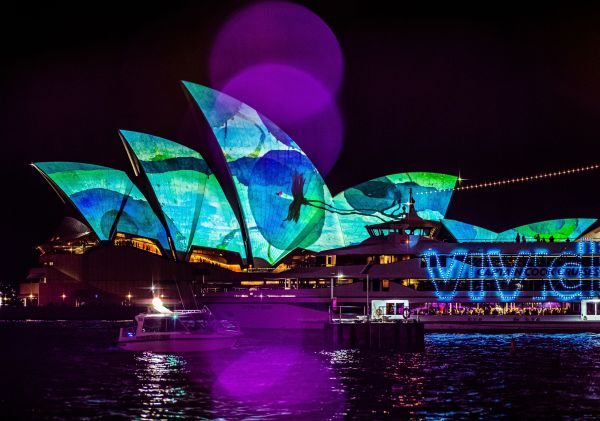 Vivid Music
In 2023, Vivid Music sang out across the city. International heavyweights were spotlighted alongside Australia's most exciting talent, including a knockout line-up of First Nations acts such as Yothu Yindi, Emma Donovan, Budjerah and many more.
Vivid Music's free program encompassed 23 nights of live music at Tumbalong Nights, DJs at The Goods Line and roaming musicians on the Vivid Light Walk. Ticketed events included A Bend in the River: A Tribute to Archie Roach AC; late-night cabaret at the Vivid Sydney Supper Club; pioneering and boundary-pushing acts at Carriageworks; and international acts like José González, Ethel Cain, and Cat Power as part of Vivid LIVE at the Sydney Opera House.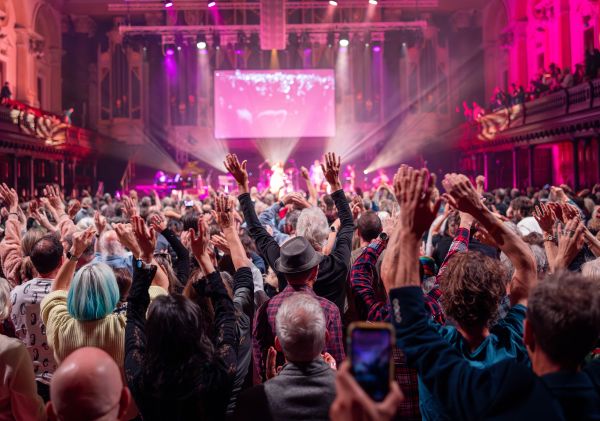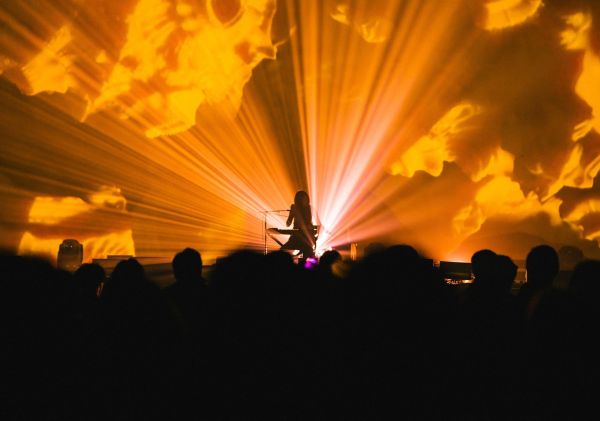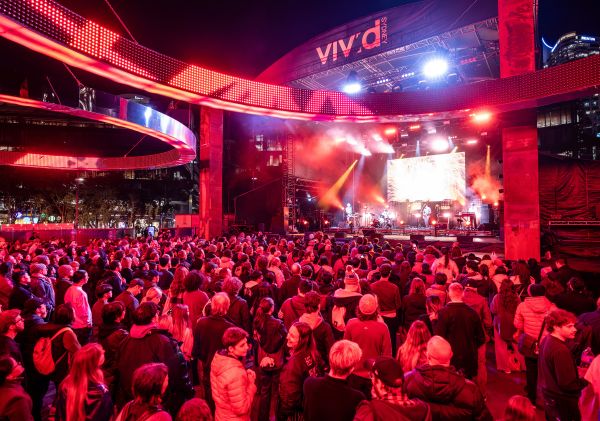 Vivid Ideas
Vivid Ideas returned in 2023 with events featuring world-renowned thought leaders, advocates and local innovators, who together challenged our 'natural' ways of thinking.
Headlining the program with a sell-out show was writer and director of The White Lotus, Mike White, in conversation with Jennifer Coolidge about their lives, friendship and Hollywood careers; while renowned British author and iconoclast Jeanette Winterson discussed the future of humanity. Other highlights included experimental psychologist Jesse Bering exploring sex and shame, the contemplative immersive tour NOCTURNE, and a wide array of free and ticketed discussion panels, workshops and more.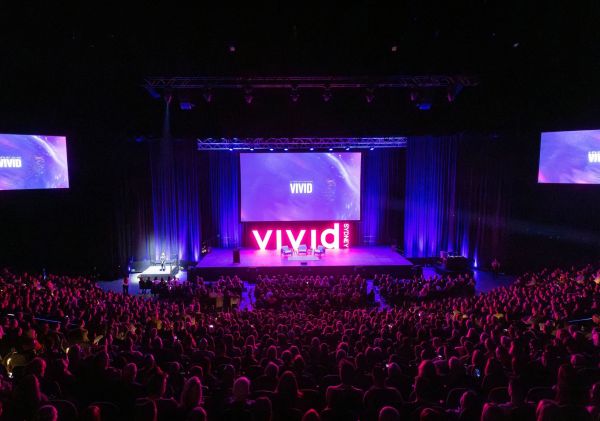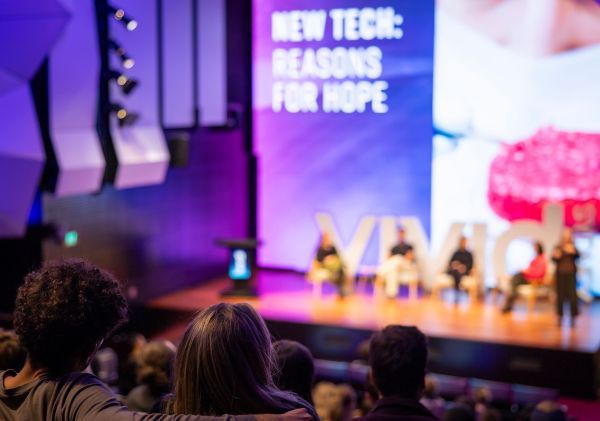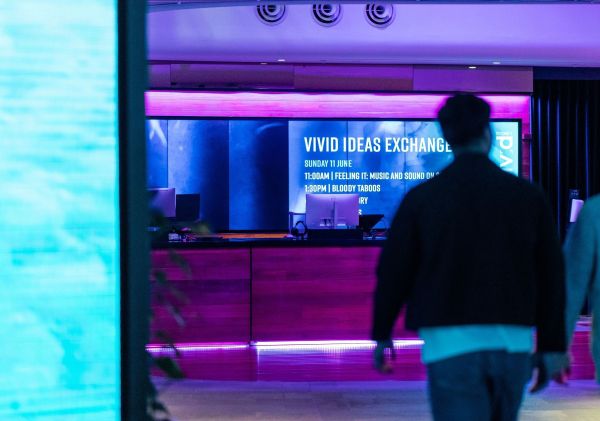 Vivid Food
Vivid Sydney's introduction of a new pillar in 2023 – Vivid Food – proved the perfect complement to our program of Light, Music and Ideas. 
For the inaugural Vivid Residence, where Daniel Humm and his team from Eleven Madison Park took over the iconic Aria Sydney for a sold-out two-week residency; and the Vivid Chef Series paired international culinary greats with local favourites for a series of unique collaborative dinners. The Vivid Sydney Dinner plated up another extraordinary feast for the senses at the ivy Ballroom, while the festival-long pop-up Vivid Fire Kitchen lured almost 200,000 visitors to The Cutaway, Barangaroo, with irresistible flame-cooked food.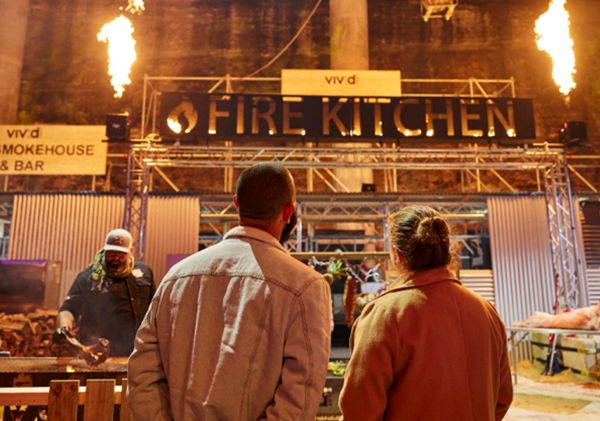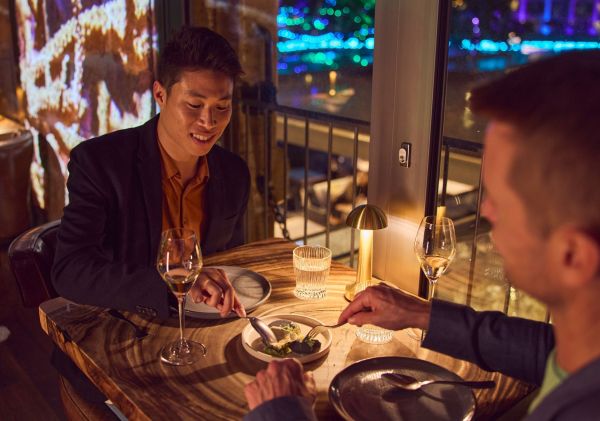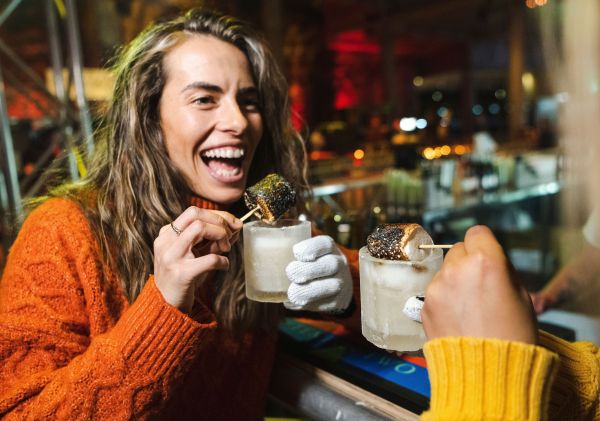 Vivid Sydney 2023 Flow Motion
Vivid Sydney 2023 Flow Motion
Re-live the magic and wonder of Vivid Sydney 2023, from opening night fireworks all the way through to the record-breaking drone show.  
Stay up to date
Sign up to MyVivid to plan and share your festival itinerary, opt-in to receive Vivid Sydney emails, and stay up to date with the latest news.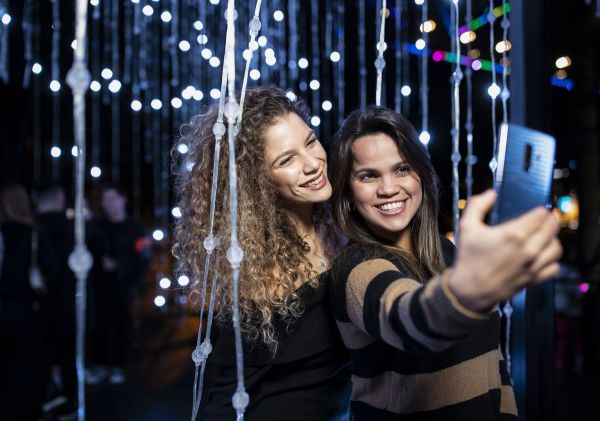 An award-winning festival
Vivid Sydney has been recognised by the International Festivals & Events Association (IFEA) and won 14 medals at the 2022 IFEA Pinnacle Awards. Vivid Sydney was also voted Australia's Best Tourism Event in 2013, 2014, 2015, 2017, 2018 and 2019 and Best Cultural, Arts or Music Event in 2017 and 2019 in the Australian Event Awards. 
At the 2022 Australian Event Awards and Symposium Vivid Sydney 2022 won in the Achievement (National) category for Best Public Event 2022.