Vivid Sydney
Vivid Sydney
From 26 May to 17 June 2023, Vivid Sydney will bring together the world's brightest light artists, music makers, thought leaders and, for the first time, food creatives for Australia's biggest festival. Stay tuned for the program announcement in March 2023, and let us take you somewhere new.
Vivid Light
Vivid Sydney is known for its spectacular light projections and art installations which create a vibrant kaleidoscope of colour across the city.  
In 2022, Vivid Sydney boasted the longest continuous light walk ever, running uninterrupted from Sydney Opera House to Central Station. Glowing light art and vibrant 3D projections transformed the city's iconic architecture and lesser known spaces including Sydney's CBD, Circular Quay, The Rocks, Walsh Bay, Barangaroo, Darling Harbour, Darling Square, Darling Quarter, The Goods Line and Central Station.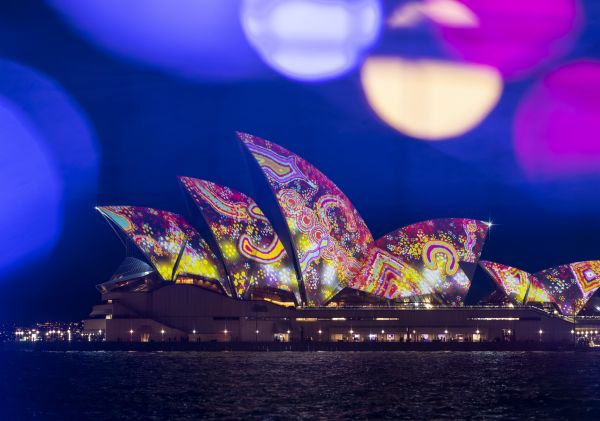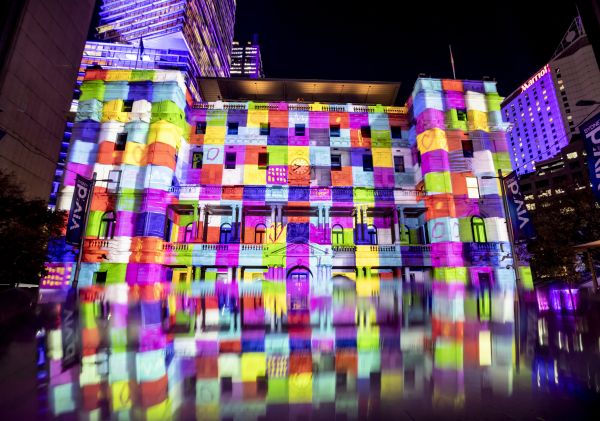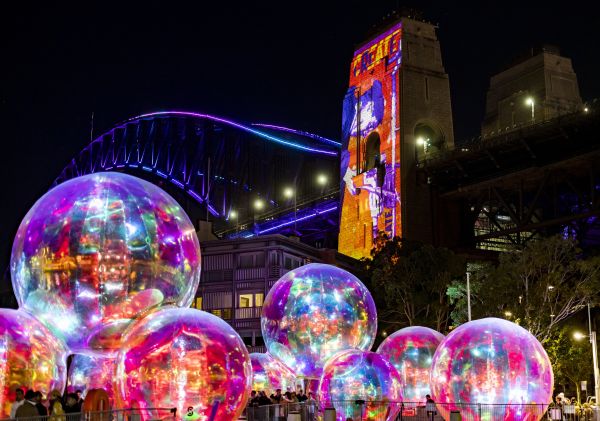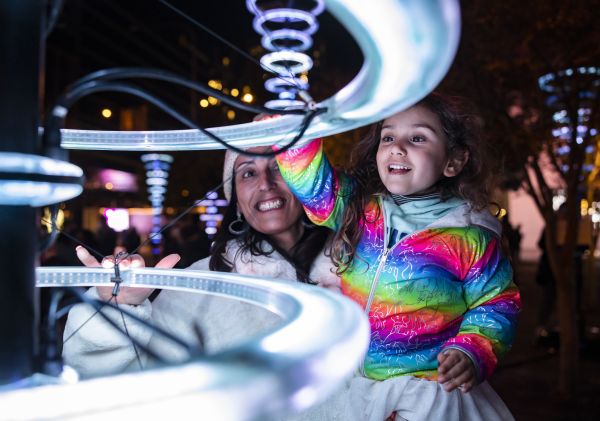 Vivid Music
All of Sydney is a stage for the Vivid Music program, a curated selection of free and ticketed events designed to excite, with diverse artists performing live shows in unexpected spaces across the city. The city is dotted with free music events for visitors of all ages and musical tastes, while ticketed gigs boast lineups of renowned local and international artists.
In 2022, Vivid Music highlights included late-night cabaret at the Vivid Sydney Supper Club at Mary's Underground, the world premiere of 'The Gospel According to Marcia' with Marcia Hines, and international acts Spiritualized, Baxter Dury and Cakes Da Killa.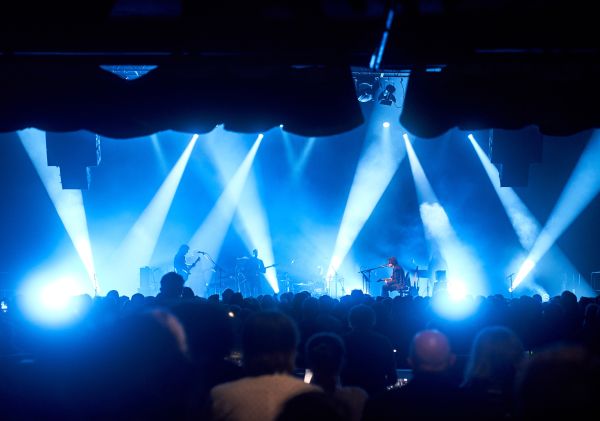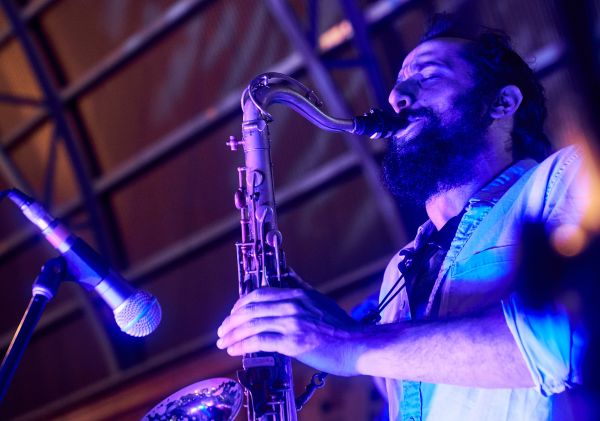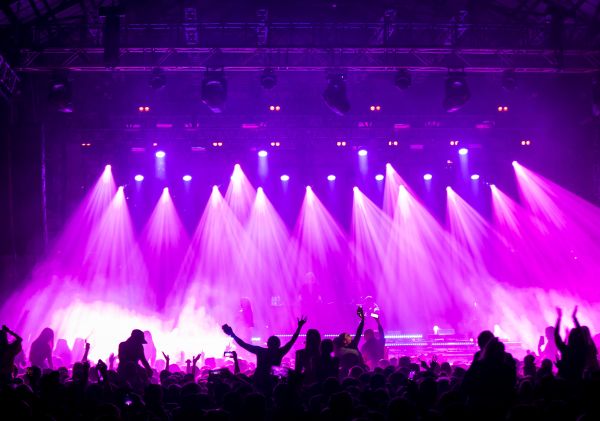 Vivid Ideas
Vivid Ideas brings together the world's brightest minds and fearless global storytellers, exploring the forces that shape not only Sydney's unique society, but all great cities around the world. The program offers a stacked line-up of thought-provoking talks, workshops and deep-dive discussions that jump to the heart of the matter, seek creative solutions and inspire new ways of thinking.  
The 2022 Ideas program featured award-winning theatre and film director, screenwriter, and playwright Aaron Sorkin; 'Bombshell' women's rights advocate Gretchen Carlson; iconoclastic superstar Troye Sivan; and master storyteller and award-winning filmmaker Baz Luhrmann.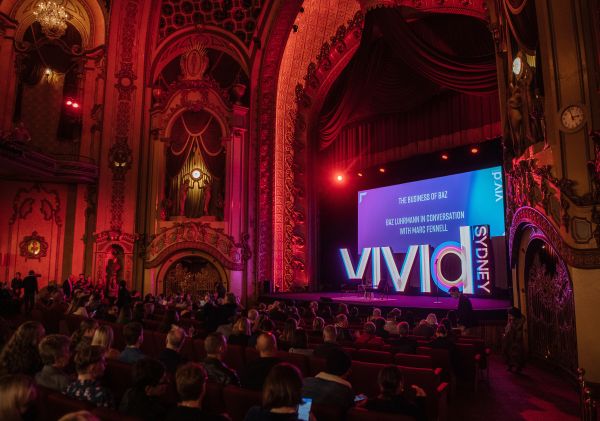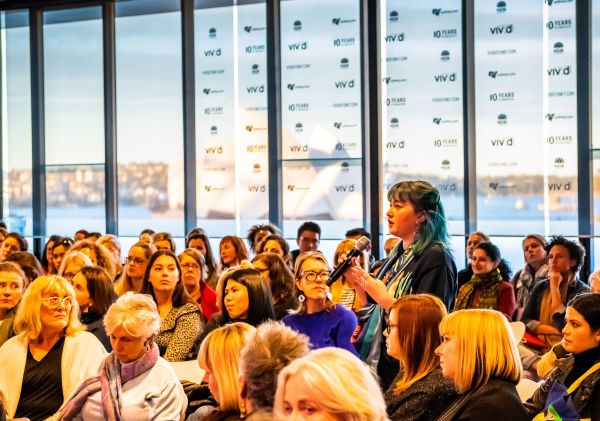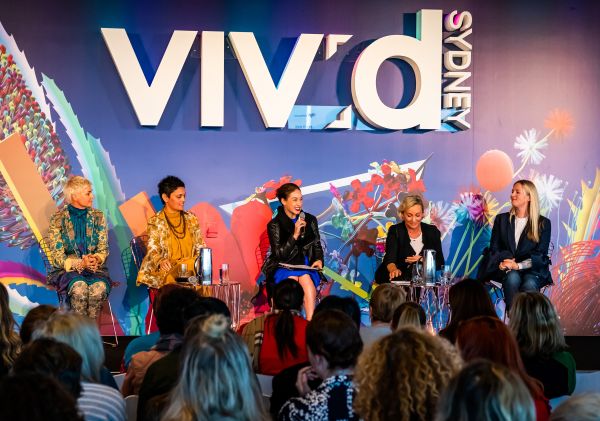 Vivid Food
Vivid Sydney is proud to announce the addition of a new pillar in 2023 – Vivid Food. Food is an integral part of our culture and the perfect complement to the dynamic program of Light, Music and Ideas. As the culinary capital of Australia, Sydney is spoiled with world-class hatted chefs, restaurants, producers and venues dishing up an incredibly diverse range of cuisines. From streetside suppers to Harbour banquets showcasing the finest local produce, Vivid Food is all about celebrating those who make the city's food scene so special.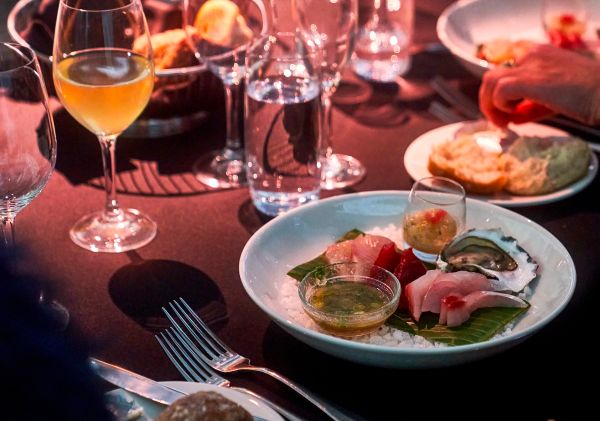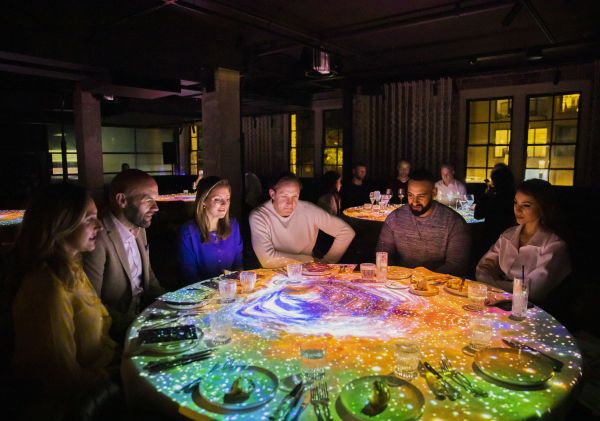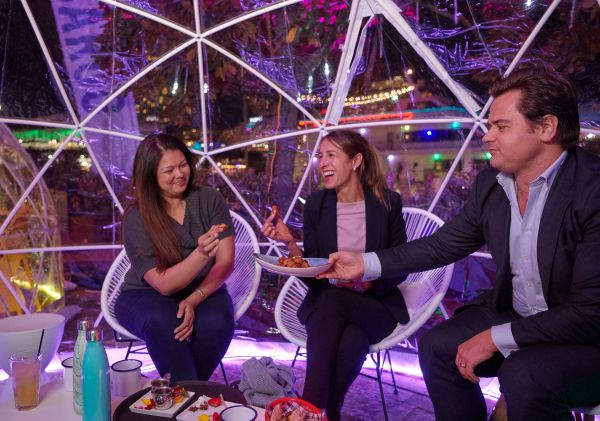 Vivid Sydney 2022 Drone Fly Through
Vivid Sydney 2022 Drone Fly Through
Take in Vivid Sydney's thrilling 8km Light Walk, the longest in the history of the event, stretching from Circular Quay to Central Station.
Stay up to date
Sign up to MyVivid to plan and share your festival itinerary, opt-in to receive Vivid Sydney emails, and stay up to date with the latest news.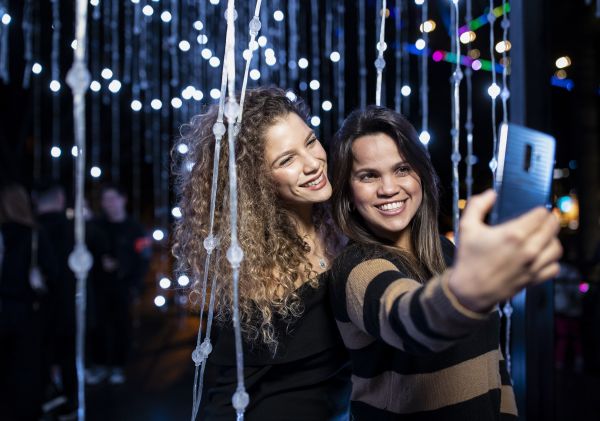 An award-winning festival
Vivid Sydney has been recognised by the International Festivals & Events Association (IFEA), and won 14 medals at the 2022 IFEA Pinnacle Awards. Vivid Sydney was also voted Australia's Best Tourism Event in 2013, 2014, 2015, 2017, 2018 and 2019, and Best Cultural, Arts or Music Event in 2017 and 2019 in the Australian Event Awards. 
At the 2022 Australian Event Awards and Symposium, Vivid Sydney 2022 won in the Achievement (National) category for Best Public Event 2022.