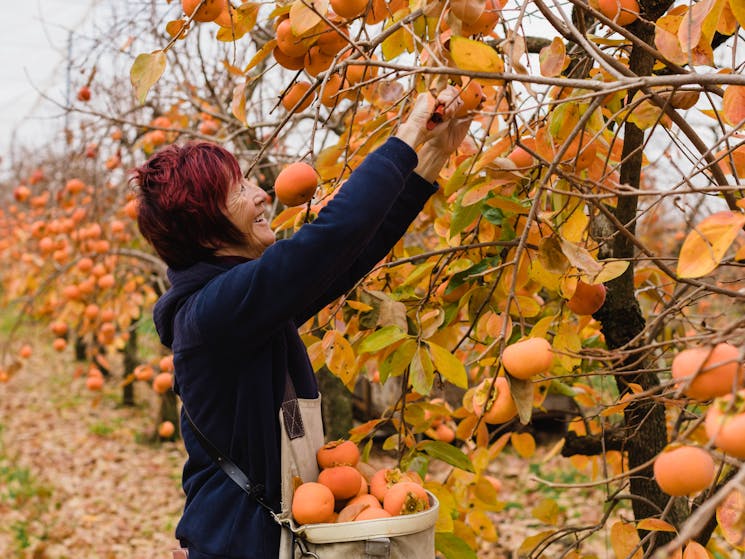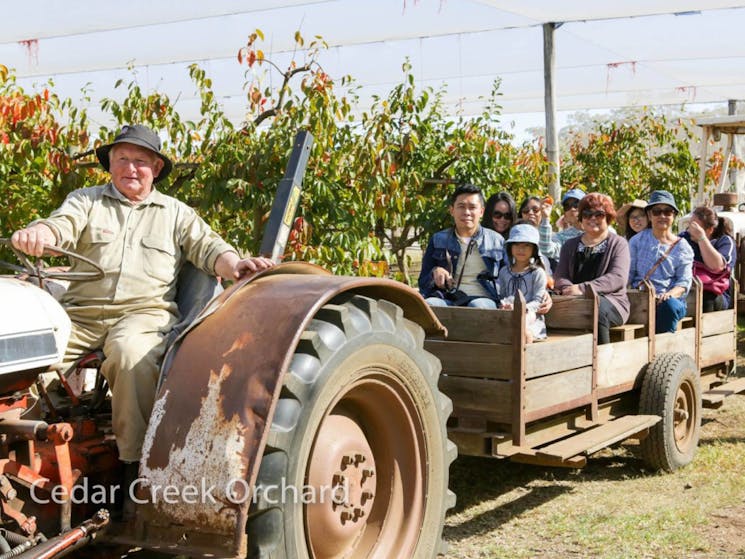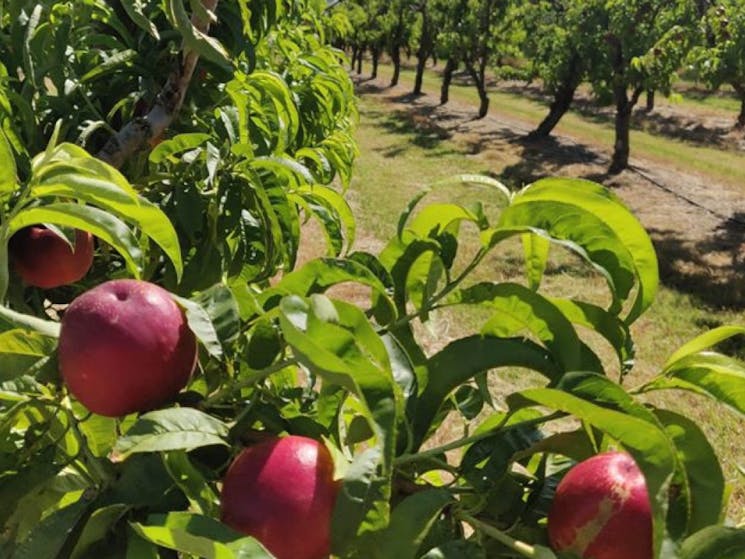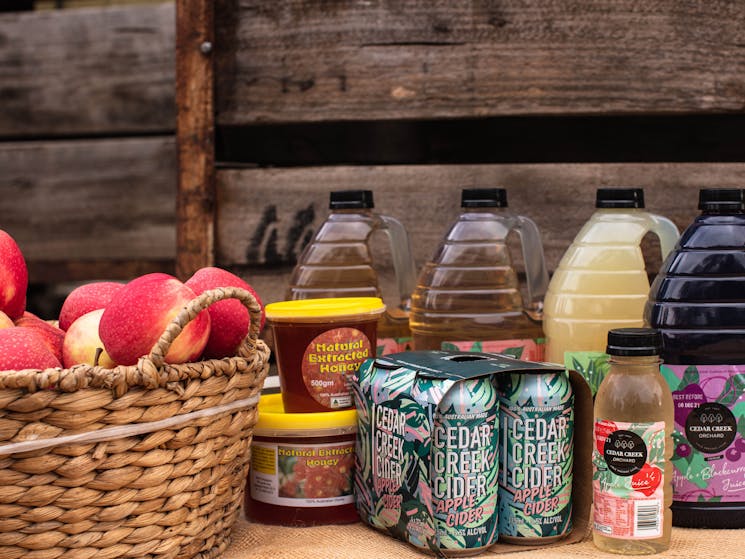 Cedar Creek Orchard
Overview
Located in Thirlmere, The Silm family began planting apple trees in the 1940's and today the orchard has expanded into a grand total of around 23,000 trees including apples, peaches, nectarines and…
Located in Thirlmere, The Silm family began planting apple trees in the 1940's and today the orchard has expanded into a grand total of around 23,000 trees including apples, peaches, nectarines and persimmons. The produce is sold through both the domestic and export markets when in season.
Summer, Spring and Autumn
Shed Sales – The shed is open for seasonal fruit sales Monday – Friday from 8.30am to 4.30pm. Winter Hours (June to September) are from 9am to 4pm.
Fruit Picking - Seasonal fruit picking is a great activity for the whole family to get out into the orchard and experience where all of the beautiful produce comes from. Nectarines and peaches are picked throughout November-January, and Persimmons are available April-May.
Picking days are extremely popular and bookings are essential. For more information and to make a booking please visit the Cedar Creek Orchard website or Facebook Page.
Farm Tours – Experience first-hand how the local Thirlmere orchard has expanded over 70 years to produce some of the finest and freshest fruits of the region. Tours are by appointment only, for available dates and times please contact Cedar Creek Orchard.
Read more
Read less
Disabled access available, contact operator for details.