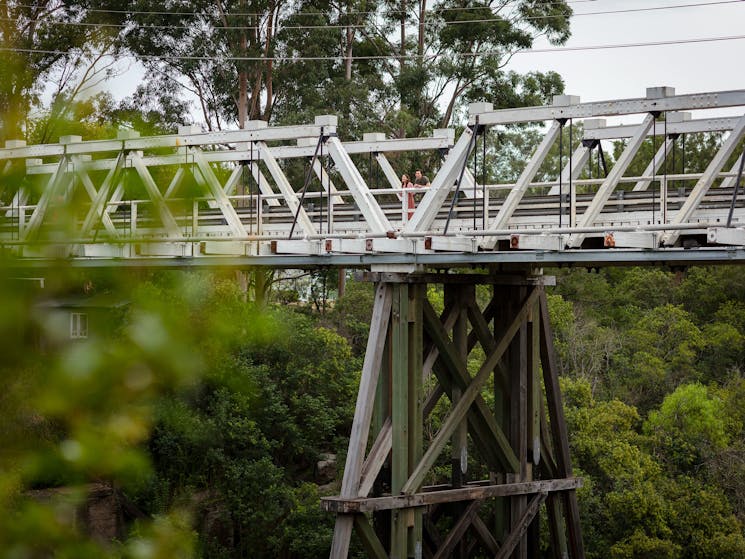 Victoria Bridge over Stonequarry Creek
Overview
Bridges are not just functional; they can also be scenic and engineering attractions. Spare a few minutes to admire Victoria Bridge over Stonequarry Creek. This is a one-way bridge for traffic with…
Bridges are not just functional; they can also be scenic and engineering attractions. Spare a few minutes to admire Victoria Bridge over Stonequarry Creek.
This is a one-way bridge for traffic with height restrictions.
Victoria Bridge officially opened in 1897; it is 82.3 metres long and is of three spans of 27.4 metres. The height to the top of the truss is 31.4 metres.
This is the second oldest Allan truss bridge built in New South Wales, and one of the largest of its type. The 60 foot (18 metres) high timber trestles are the tallest in New South Wales.
The National Trust of Australia classifies the Victoria Bridge.
Victoria Bridge is located in Picton, close to local shops, cafes, tourist attractions and more.
Read more
Read less
Does not cater for people with access needs.