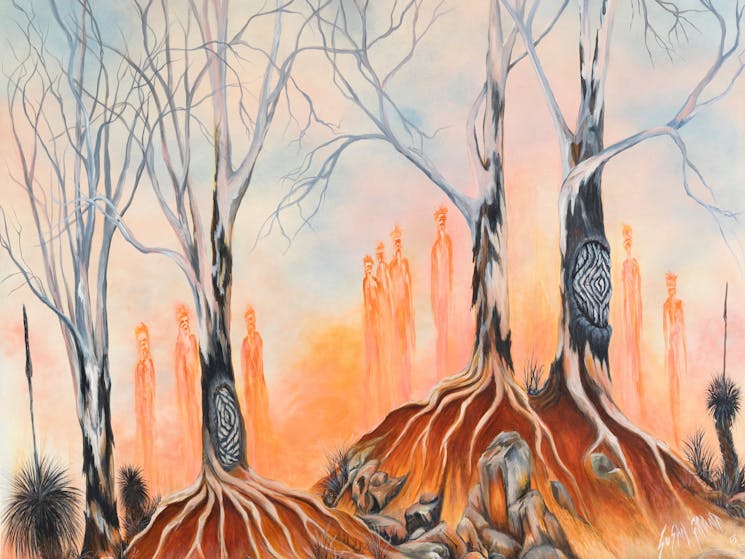 Collection Highlights - Past Winners
Wednesday 12 August 2020 to Sunday 20 September 2020
Overview
Liverpool City Council has a long history of supporting both the Liverpool Art Society Annual and the Mil-Pra (Aboriginal Education Consultative Committee) annual exhibitions. As part of that support…
Liverpool City Council has a long history of supporting both the Liverpool Art Society Annual and the Mil-Pra (Aboriginal Education Consultative Committee) annual exhibitions. As part of that support Council has provided prize money for and acquired prize winning artworks for the Collection. This exhibition is a selection of acquired artworks associated with:
Mil-Pra Maria Lock Award
Mil-Pra Mayors Choice Award
Liverpool Art Society Overall Winner Award
The exhibition includes more than 30 artworks from the Liverpool City Council Collection collected between 1995 and 2019.