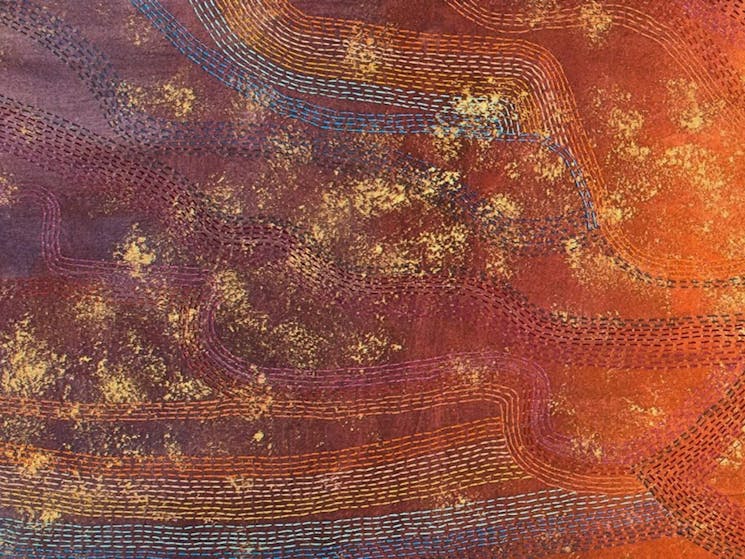 0

1
Looking back, Looking Forward
Sunday 09 May 2021
Overview
Last year, the Macarthur Textile Network (MTN) celebrated their 10th anniversary. This year they present their fourth and largest biennial exhibition at Campbelltown Arts Centre.  Looking Back,…
Last year, the Macarthur Textile Network (MTN) celebrated their 10th anniversary. This year they present their fourth and largest biennial exhibition at Campbelltown Arts Centre. 
Looking Back, Looking Forward features new contemporary textile works by MTN artists. These consider the history of the Macarthur region ad how this informs their view of the future. 
In celebration of MTN's origins, the exhibition will also premiere a collaborative textile exchange project undertaken with women from the Focus Connect Multicultural Women's Art Group.