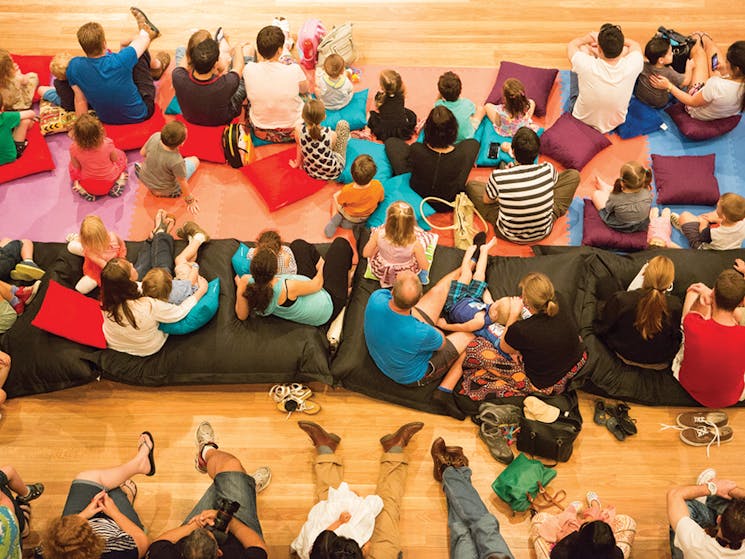 Kiddies Cushion Concert
Event dates to be confirmed: October 2020
Overview
Bring your own cushion, or grab one of theirs and get ready to enjoy one of the highlights of Campbelltown Arts Centre's family music program as David Griffin and the Fisher's Ghost Youth Orchestra…
Bring your own cushion, or grab one of theirs and get ready to enjoy one of the highlights of Campbelltown Arts Centre's family music program as David Griffin and the Fisher's Ghost Youth Orchestra present their new concert Hide and Seek.
Aimed at preschoolers, aged two-five years, this concert presents the perfect introduction to the instruments and sounds of a live orchestra in action.
2020 Dates are yet to be confirmed.