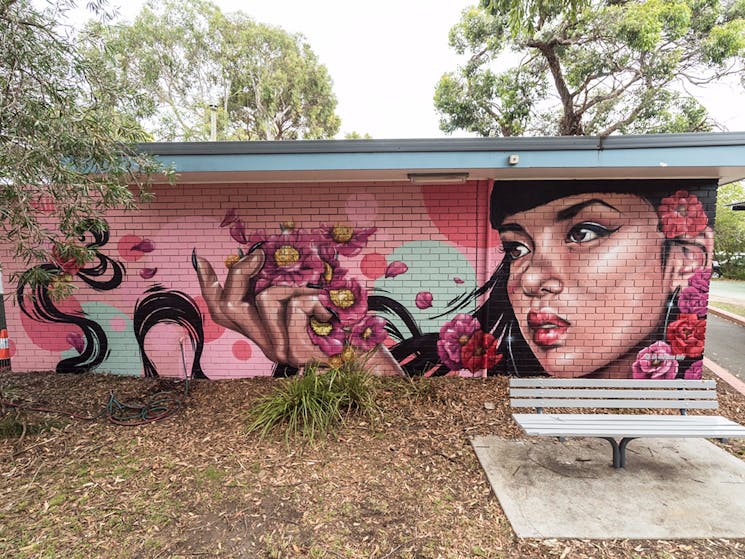 Walk The Walls - Steet Art
Overview
The first ever Sutherland Shire Walk the Walls - Street Art Festival was held back in March, 2018. Visitors can cruise on down to Caringbah, walk the street art trail and view the large-scale murals…
The first ever Sutherland Shire Walk the Walls - Street Art Festival was held back in March, 2018.
Visitors can cruise on down to Caringbah, walk the street art trail and view the large-scale murals that have brought colour to the streets of Caringbah.
30+ visual artists have been involved, including Phibs, Mulga, Ox King, Peque, Georgia Hill and many more, and they painted up a storm in one of the largest street art projects in Sydney. The artists painted 1,500 square metres of walls in Caringbah as part of a large crime prevention program to stop graffiti and vandalism and as a way to revitalise open spaces in Sutherland Shire.
Walk the Walls was curated by Phibs a notable street artist and is a joint project between the NSW Department of Justice and Sutherland Shire Council.