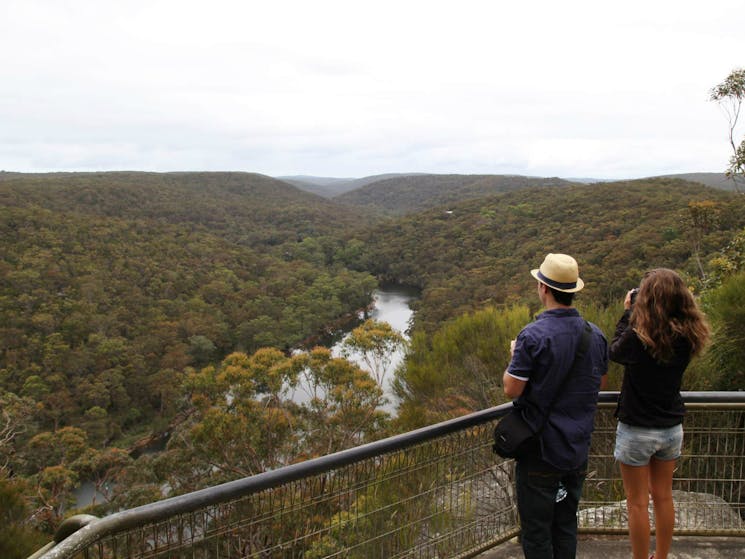 Bungoona Lookout and Path
Overview
Round up the family and head to Royal National Park for a leisurely day by picturesque Hacking River, near Audley. Wheelchair-accessible Bungoona lookout is a perfect first stop, with great…
Round up the family and head to Royal National Park for a leisurely day by picturesque Hacking River, near Audley. Wheelchair-accessible Bungoona lookout is a perfect first stop, with great opportunities for picnicking and birdwatching.
Bungoona path meanders to the ridgetop and a scenic lookout with a lovely panorama of the river and surrounding park. It's a view worth sharing with young and old, and the concrete path is specifically designed for prams and wheelchairs. Enjoy a relaxing riverside picnic at nearby Reids Flat picnic area. Keep an eye out for yellow-tailed cockatoos and lorikeets feasting in the banksias.
If you're keen to know more about the activities on offer in Australia's oldest national park, drop in to Royal National Park Visitor Centre for information on walking tracks, picnic areas and camping.
**To keep visitors safe ALL camping in NSW national parks now requires a booking. For day visitors, please plan ahead and visit outside of peak periods (11am and 2pm). Check park alerts and visit COVID-19 updates for more information before visiting any park – www.nationalparks.nsw.gov.au **