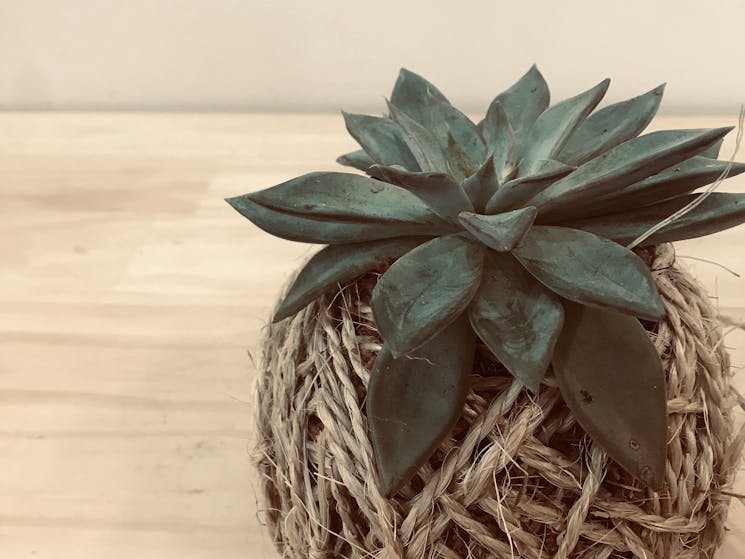 Kokedama Workshop
Tuesday 02 March 2021 to Tuesday 25 May 2021
Overview
Have fun and learn how to make your own Kokedama to take home at this fun Sydney workshop! Kokedama is a form of Japanese garden art that is centuries old and tied into the practice of bonsai. The…
Have fun and learn how to make your own Kokedama to take home at this fun Sydney workshop!
Kokedama is a form of Japanese garden art that is centuries old and tied into the practice of bonsai. The idea has its origins in Japan, where it is a combination of the nearai bonsai and kusamono planting styles. Today, Kokedama is very popular for balcony gardens, indoor spaces and even make fabulous gifts.
This class is the perfect introduction for anyone wanting to have some hands-on experience working with Kokedama. This casual and fun workshop will teach you everything you need to know about how to make and care for your Kokedama.
Your teacher will give detailed demonstrations and will be on hand to answer any questions as you then create your own mini, small and medium Kokedama's to take home. During the class, you'll have the chance to experiment and create using different succulents and indoor plants.