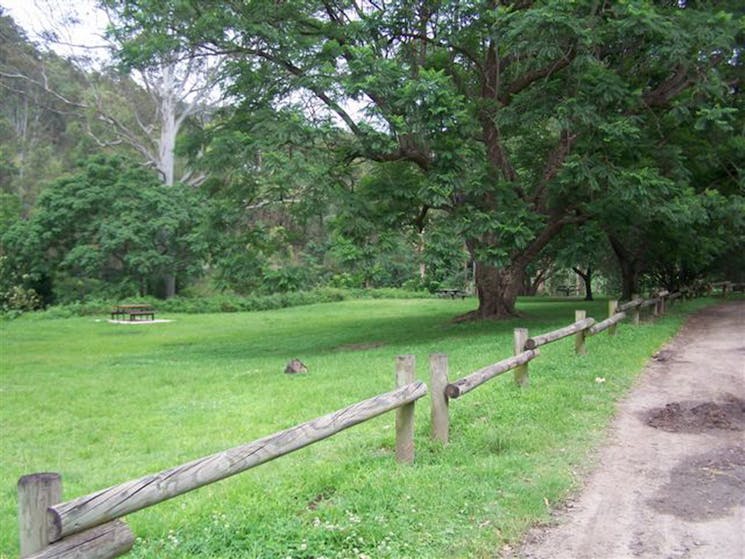 St Albans Reserve
Overview
A trip to St Albans is the perfect day out from Sydney. The trip usually takes around 90 minutes from the city centre. Head down to the relaxed village of Wisemans Ferry crossing the Hawkesbury…
A trip to St Albans is the perfect day out from Sydney. The trip usually takes around 90 minutes from the city centre.
Head down to the relaxed village of Wisemans Ferry crossing the Hawkesbury River on either of two free vehicular ferries that takes cars across the river. It's then about a 30 minute drive through a stunning remote valley to the tiny community of St Albans.
When you reach St Albans take some time out to have a picnic beside the Macdonald River at St Albans Reserve (St Albans is on the upper reaches of the Macdonald). Bring everything you need as there are no shops available. Alternatively have something to eat and drink at the historic Settlers Arms Inn opposite the reserve.
St Albans Reserve is on the riverside (Wollombi Road) which makes it a pleasant spot for relaxation as you are far away from the hustle and bustle of city life. What better way to spend a weekend and take the time to enjoy a stroll around the township.
The reserve has toilets, a wood barbecue, a playground and shelters. It also gives you easy access to the sandy banks of the Macdonald River.