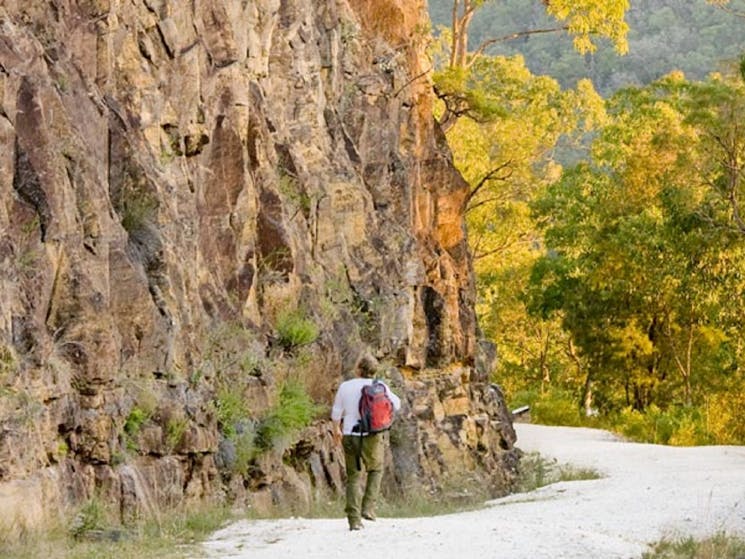 Old Great North Road - World Heritage Walk
Overview
Old Great North Road – World Heritage walk highlights a historic convict-built road with scenic river views, via Finchs Line, in Dharug National Park. Starting on Devines Hill loop, you'll pass the…
Old Great North Road – World Heritage walk highlights a historic convict-built road with scenic river views, via Finchs Line, in Dharug National Park.
Starting on Devines Hill loop, you'll pass the quarry, with historic graffiti carved in the rocks by convicts long gone. You can almost hear the sound of picks striking the blocks and the clinking of leg irons. Marvel at the craftsmanship of the beautifully preserved stonework that includes towering stone buttresses, culverts and even a curved wall.
Unpack a picnic along the way and soak up the tranquil bush setting with scenic river views. Round off your day with a night under the stars at Mill Creek campground, only a short drive away.
Download the Convict Road app to learn about the hardships of the convicts who constructed the road. The app features two walks, short films about the convict experience, and expert commentary.
Distance: nine kilometre loop.
Time suggested 3.5 hours - 4.5 hours.
Grade Four.
Read more
Read less
Disabled access available, contact operator for details.