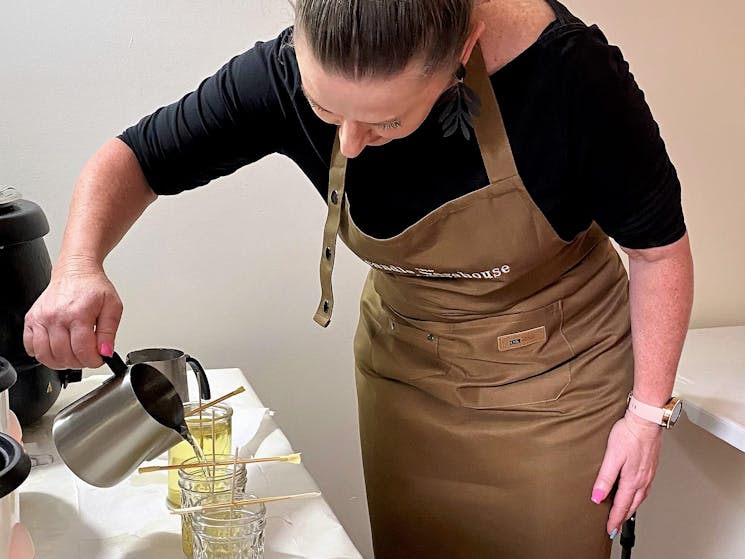 Private Candle Making Class for Girls Night Out
Friday 22 October 2021 to Friday 17 December 2021
Overview
Learn how to make your own candles from an experienced candle maker in this relaxing Sydney workshop! This class is designed for beginners, as your teacher will guide you in how to make DIY candles…
Learn how to make your own candles from an experienced candle maker in this relaxing Sydney workshop!
This class is designed for beginners, as your teacher will guide you in how to make DIY candles and eventually fill your house with delicious aromas.
During the two-hour class, you will learn:
- An introduction to the different types of waxes and their applications
- How to make a pillar candle
- How to make a container candle
- How to roll a beeswax candle
- How to make tea lights
- How to make a melt and pour soap
These classes are held in a home studio and kept small with a maximum of eight people so we get to cover a lot in a short time! At the end of the class, you will get to take all your beautiful work home, as well as the skills to continue creating your own DIY candles at home.