Arts and Culture in The Rocks
As one of Sydney's first suburbs, The Rocks is brimming with culture; everything from Aboriginal heritage to the British convict settlement to modern Sydney. The historic area is also a lively arts and cultural precinct, where you can see Indigenous and contemporary art and Walsh Bay offers some of Australia's best dance, theatre and visual arts too.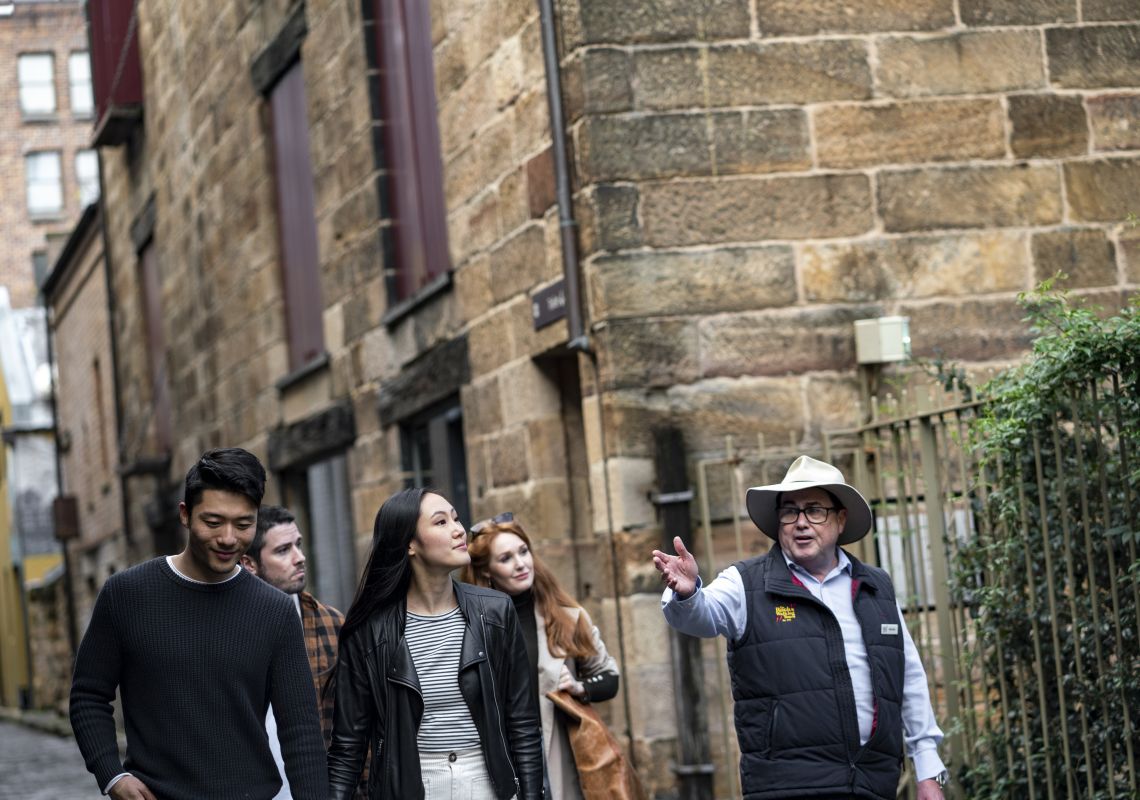 Things to do
One of the best ways to explore The Rocks is on a walking tour. Step back in time with The Rocks Walking Tours or wait outside historic Cadman's Cottage every evening at 6pm for the I'm Free Tour. You'll explore the laneways, pubs and heritage buildings and learn stories of the colourful past.
Theatre
The Sydney Theatre Company and the Roslyn Packer Theatre are at Walsh Bay. The program includes local and international works, with local stars such as Cate Blanchett, Hugo Weaving and Rose Byrne treading the boards. You'll also find cafes, restaurants on the beautifully restored timber wharves.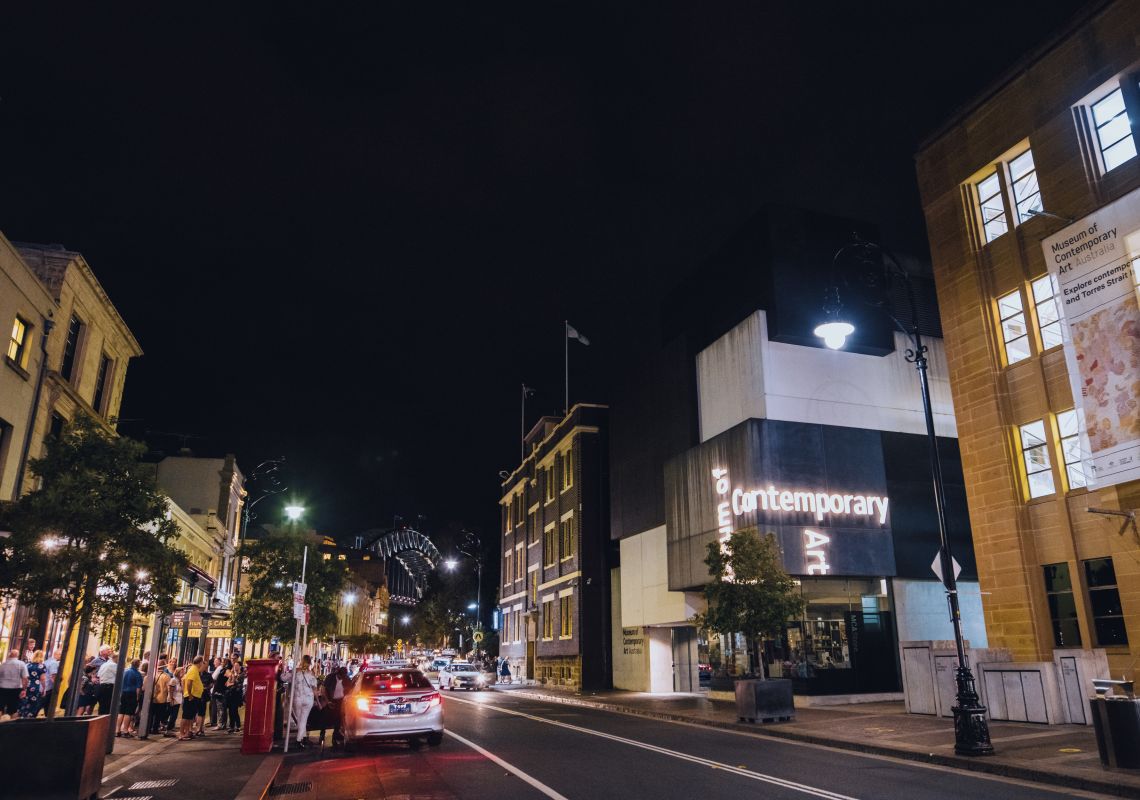 Art
To see some of the best of contemporary art, visit the Museum of Contemporary Art Australia, which has a rooftop cafe with stunning views of the Sydney Opera House. With an emphasis on living artists, the MCA's collection includes paintings, photography, video, sculpture and installation art.
Be sure to visit the Argyle Gallery and see its collection of Aboriginal paintings, glassware and woodworks, or stop by The Rocks Discovery Museum to explore an interactive collection of images and archaeological artefacts found in this fascinating area that spans from pre-European settlement to colonial times.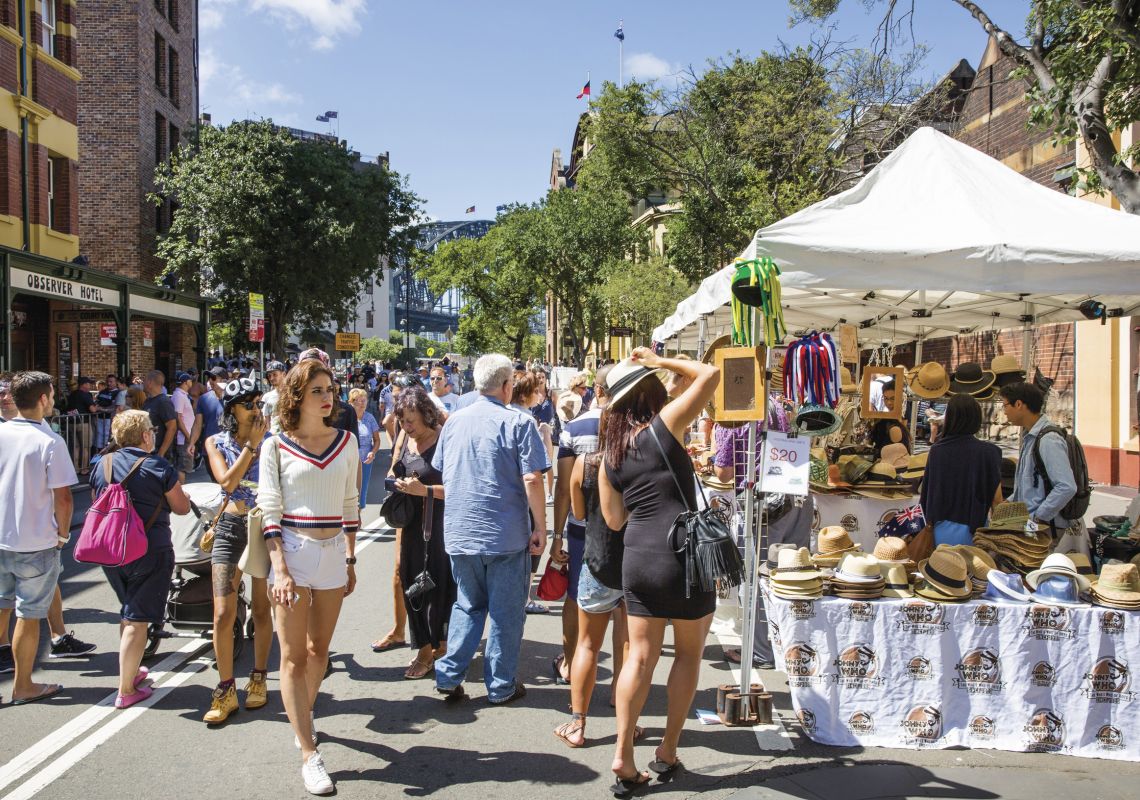 Local artisans
If you're exploring the cobblestone lanes and winding sandstone staircases on the weekend, head to The Rocks Markets, which has more than 200 stalls offering original artworks, hand-painted ceramics, crafts and prints which make unique souvenirs you can't find anywhere else in Sydney.
Aboriginal experiences
Join Dunghutti-Jerrinjah elder Margret Campbell on a Rocks Dreaming Aboriginal Heritage Tour. The 90-minute walking tour explains the Aboriginal heritage of the area and the spiritual connection to the waterways and foreshores. See traditional indigenous art at the Gannon House Gallery.
Arts and Culture Experiences