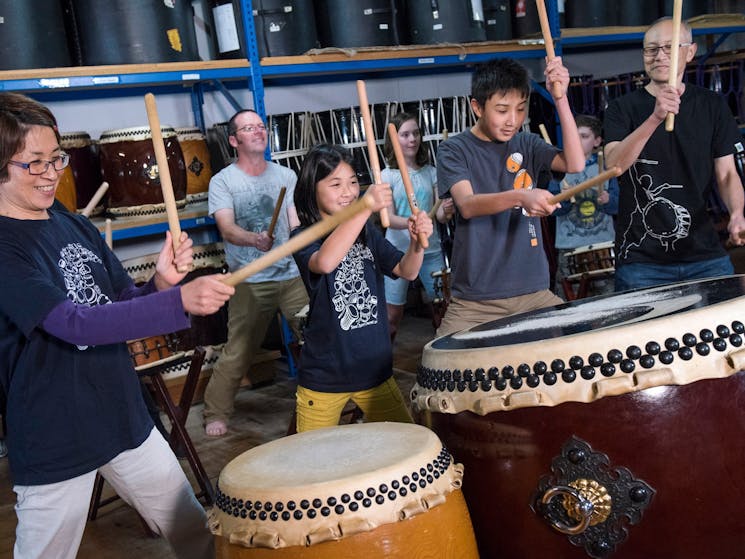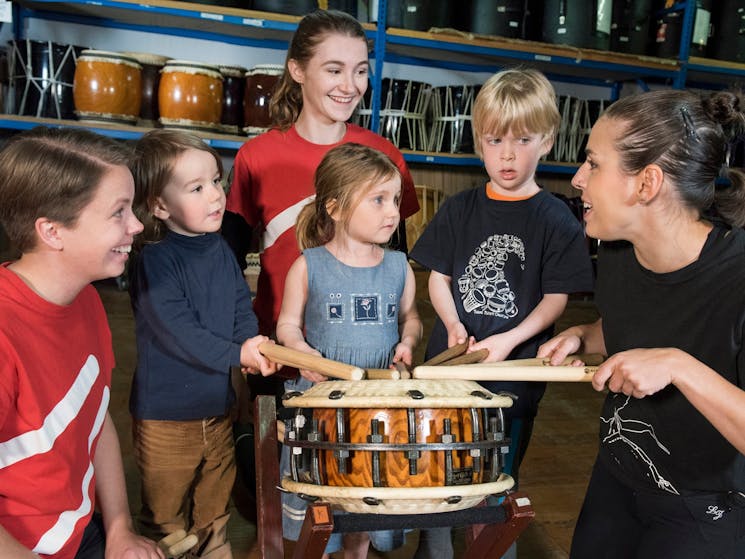 Term 1 at the Australian Taiko Academy
Sunday 26 March 2023 to Tuesday 04 April 2023 (DAILY event)
Overview
Taiko isn't just an awesome sounding musical instrument. Did you know that taiko drumming can help reduce stress, aid relaxation, as well as boost self-expression? This means that taking a class…
Taiko isn't just an awesome sounding musical instrument.
Did you know that taiko drumming can help reduce stress, aid relaxation, as well as boost self-expression? This means that taking a class will not only improve your music skills but also increase your overall well-being. Did we mention that it's also really fun?
Learn how to play the fascinating, awe-inspiring taiko at the Australian Taiko Academy! Taiko playing requires great energy and teamwork – its expression is primal and earthy. Taiko playing is also great exercise. It is a musical activity that is challenging and fun, and offers wonderful benefits like reducing stress, aiding relaxation and inviting personal expression.
Check out what's on offer and give taiko a go today!
Classes are available for all ages and experience levels.
Read more
Read less
Actively welcomes people with access needs.