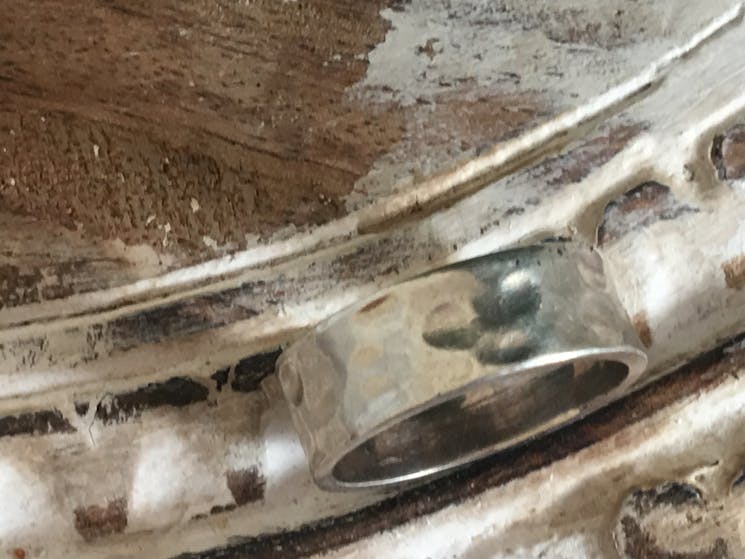 Ring Making DIY Course
Sunday 19 September 2021 to Saturday 01 January 2022
Overview
You will learn how to design and fabricate a textured ring using various metals (copper, silver, or gold*) You will learn the basics of designing, hammering, sawing, measuring, annealing, soldering,…
You will learn how to design and fabricate a textured ring using various metals (copper, silver, or gold*) You will learn the basics of designing, hammering, sawing, measuring, annealing, soldering, filing, and polishing the final piece.
The basic metalsmithing techniques of mark making will be explored using multiple hammers, letter stamps, number stamps and other tools. You will then have the opportunity to create your unique design.
*The gold can be 9k, 14k, or 18k. it can be used as an accent. This can be determined at the class setting.