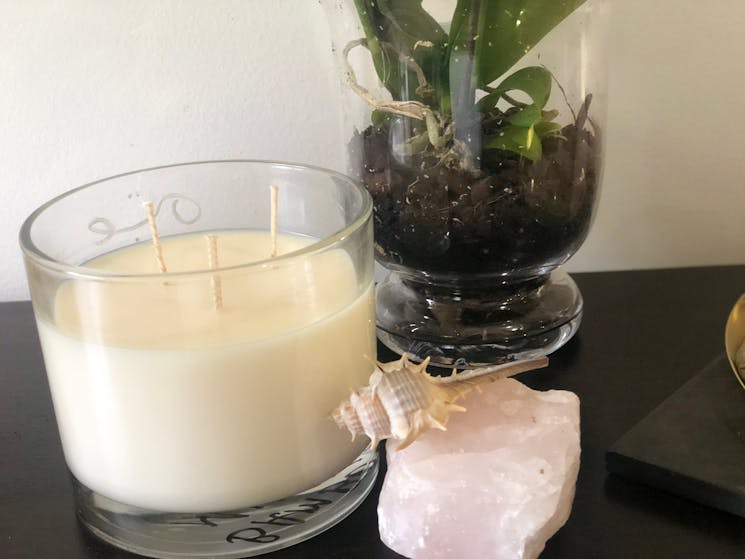 Natural Wax Candle Making DIY Workshop
Monday 27 September 2021 to Friday 31 December 2021
Overview
In hands on candle making class you will learn the basics of candle making and make your own container candles using natural waxes. We will cover: - Wax types, pros and cons - Equipment needed -…
In hands on candle making class you will learn the basics of candle making and make your own container candles using natural waxes.
We will cover:
- Wax types, pros and cons
- Equipment needed
- How to choose a wick, fragrance and colour
You will make and take home an extra-large tripled wicked scented container candle (800g) as well as a smaller one to keep or give as a give. Gloves will be provided as we are working with hot wax, fragrance oils and dyes.
Tea, coffee, soft drinks provided.