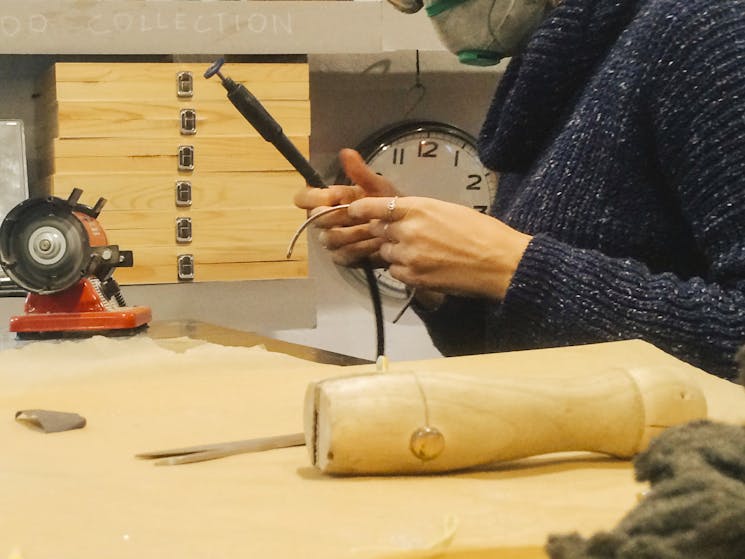 Gold or Silver Ring Making Course
Friday 07 May 2021 to Saturday 29 May 2021
Overview
If you are looking for unique things to do in Potts Point then why not try out this ring making course with qualified jewellery artist, Susan. In this cosy and relaxing Sydney workshop, you will…
If you are looking for unique things to do in Potts Point then why not try out this ring making course with qualified jewellery artist, Susan. In this cosy and relaxing Sydney workshop, you will learn how to make a beautiful DIY silver or gold ring.
During this beginner-friendly session, you will learn how to design your own jewellery. You will be given an introduction to the methods and tools available and also see examples of work by other students for inspiration.
You may sketch out your initial idea or just speak about what you wish to express with your design. Then carve into the wax provided, stamp, form to fit your finger, or melt into a shape for a pendant. In subsequent sessions, you can then take your wax object, cast it in either silver or gild and finish it to your liking.
This experience is great for locals looking for things to do in Sydney or those who have always been fascinated with the art of jewellery making.