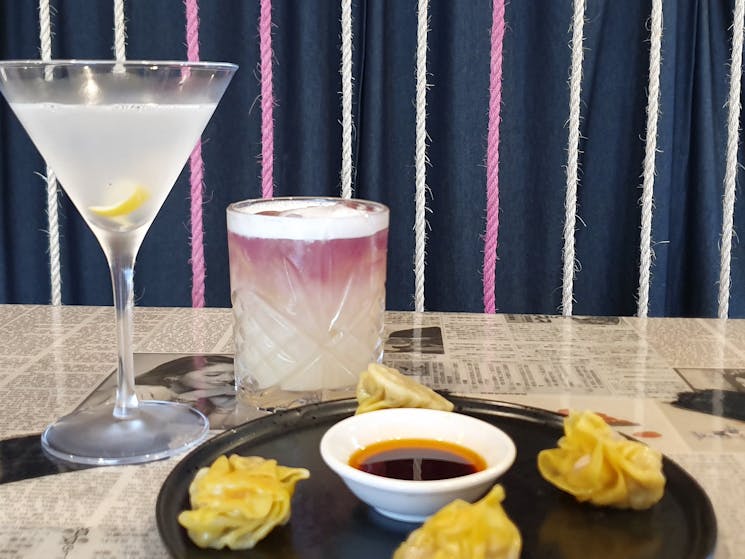 Cocktail and Dumpling Making Class
Tuesday 19 October 2021 to Saturday 01 January 2022
Overview
At this hands on workshop you'll learn how to make delicious cocktails and dumplings! You will learn from their expert to choose the right herbs and spices, the perfect meat and vegetables, and how…
At this hands on workshop you'll learn how to make delicious cocktails and dumplings!
You will learn from their expert to choose the right herbs and spices, the perfect meat and vegetables, and how to fold the wrappers properly to make impressive and yummy dumplings. Then you will learn about some original Asian style cocktails; you'll put your skills and knowledge to good use as you get hands on and make (and enjoy) two different cocktails. Ideal skills for your next dinner party!
They can hold up to 50 people for the class in a private space onsite, perfect for any event. Alternatively, if you have tables and gas burners, they can come to you. Using it as a team building exercise? Have fun judging the perfect dumpling, from flavour to presentation. Just ask for more details.
This class takes two to three hours and includes a hearty meal of dumplings (around 10 per person) along with salads. Vegan options are available too.