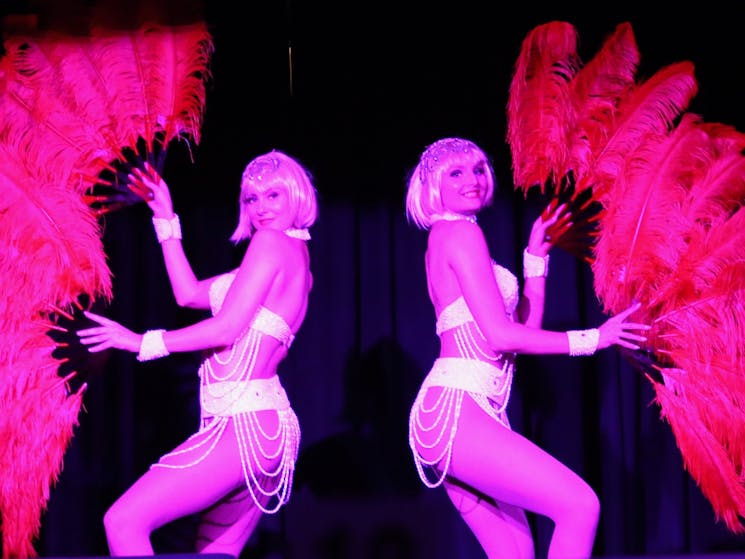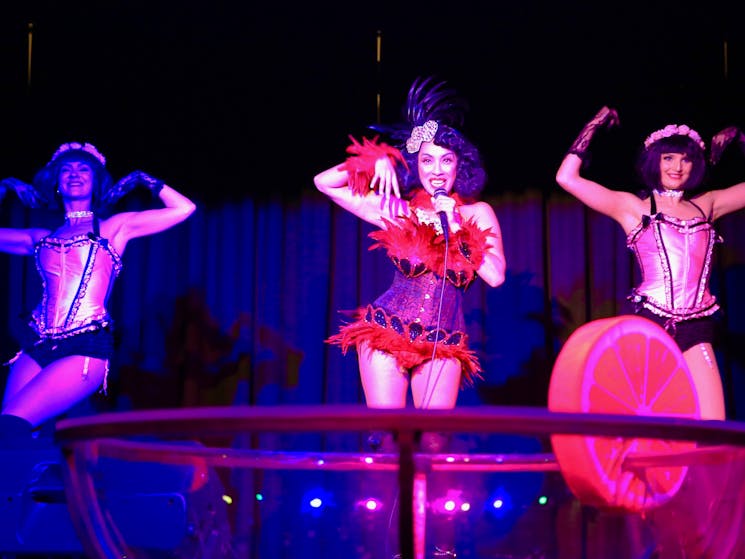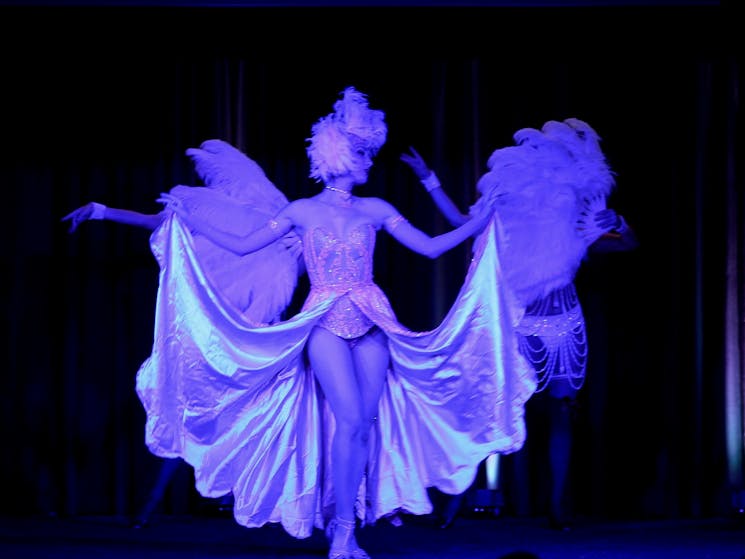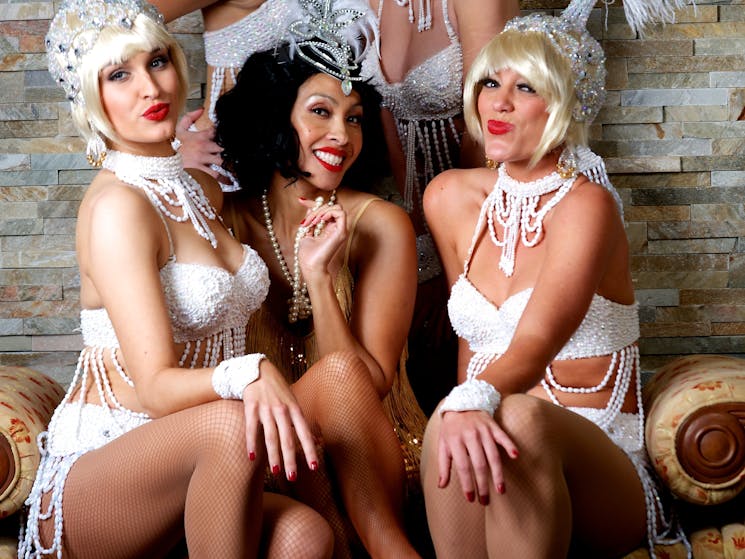 0

1

2

3

4

5
The Birdcage On York
Saturday 09 October 2021 to Saturday 11 December 2021 (MONTHLY event)
Overview
Oooh la la we are off to gay Paris!! The vintage, burlesque-inspired dinner and show are known for their dazzling array of burlesque and cabaret artists. It's cheeky and sexy and the perfect night…
Oooh la la we are off to gay Paris!!
The vintage, burlesque-inspired dinner and show are known for their dazzling array of burlesque and cabaret artists. It's cheeky and sexy and the perfect night out for groups celebrating a hen's night, birthday, work functions or for an intimate dinner for two.
Flouncing feathers fan dancers, glittering diamonds, all wrapped up in beautifully orchestrated production routines. The birdcage on york takes you from the vintage era of the 1920s thru to the fabulous '40s with a modern-day twist.
The birdcage on york offers that very special touch of oh la laaaaaa and includes audience interaction, plus an array of performers and vocalists each night. Enjoy a 3-course dinner and a glass of bubbles on arrival for just $80 as you are guided by our mc and delve into a magical world of highly acclaimed international burlesque artists intertwined with the thrill of circus artistry.
Dinner served from 7pm | show starts 8pm
Dine and discover vouchers accepted.
For larger bookings please email or call the venue.