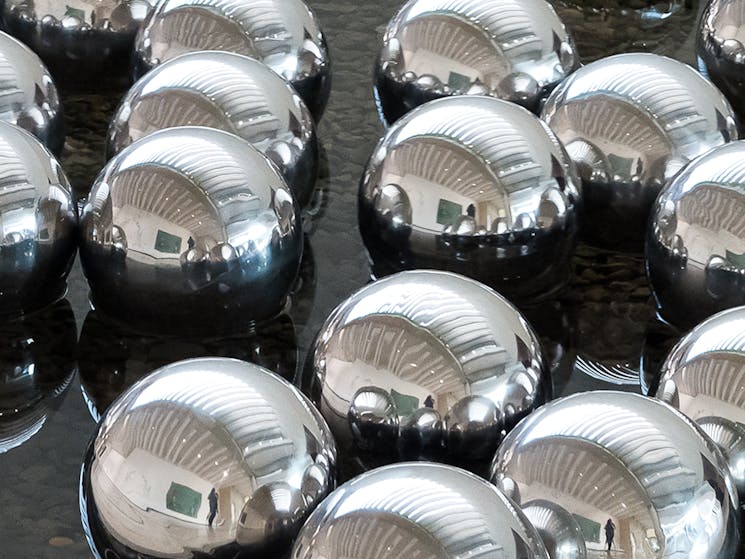 Narcissus Garden by Yayoi Kusama
Saturday 17 April 2021 to Sunday 18 April 2021
Overview
For the first time, Narcissus Garden by Yayoi Kusama will be displayed at the Museum of Sydney from Saturday 20 February to 18 April. In Narcissus Garden by Yayoi Kusama, one of the most…
For the first time, Narcissus Garden by Yayoi Kusama will be displayed at the Museum of Sydney from Saturday 20 February to 18 April.
In Narcissus Garden by Yayoi Kusama, one of the most significant artists of the 20th century, mirrored balls reflect each other and their onlookers, creating an infinitely recurring web in which the surrounding visible world is trapped and perpetuated. Evoking the mythological figure of Narcissus, this work allows viewers to see themselves and the world around them.
This year, as we explore the theme 'Reflections on identity' this work at the Museum of Sydney, on the site of first Government house opens up new meanings for all of us to reflect on ourselves and our place in history.
Find out more slm.is/narcissusgarden
Caters for people who use a wheelchair.