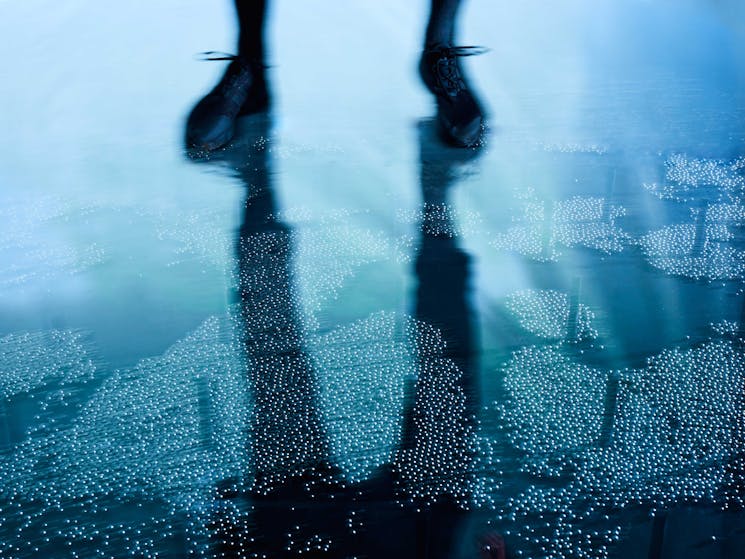 Groundswell
Sunday 24 January 2021 (DAILY event)
Overview
Feel the earth move beneath your feet in this free, large-scale immersive installation in the Forecourt outside Customs House, Circular Quay. Groundswell is a new work by Matthias Schack-Arnott,…
Feel the earth move beneath your feet in this free, large-scale immersive installation in the Forecourt outside Customs House, Circular Quay.
Groundswell is a new work by Matthias Schack-Arnott, an award-winning artist from Melbourne who fuses sound and movement into evocative, atmospheric experiences.
How lightly do we tread upon the world? This kinetic, interactive artwork responds to every step we take. You are invited to stand on a raised platform that responds as you shift your weight. Thousands of illuminated balls below create a visual and sonic response to individual motions, ensuring each moment is different from the last.
Groundswell sees Matthias Schack-Arnott again collaborating with Keith Tucker from Megafun and Tilman Robinson following their award-winning Everywhen. His creations - praised by the Guardian as "visually and sonically exquisite - have been presented around the world.
Groundswell will be open throughout the festival and no bookings are necessary.