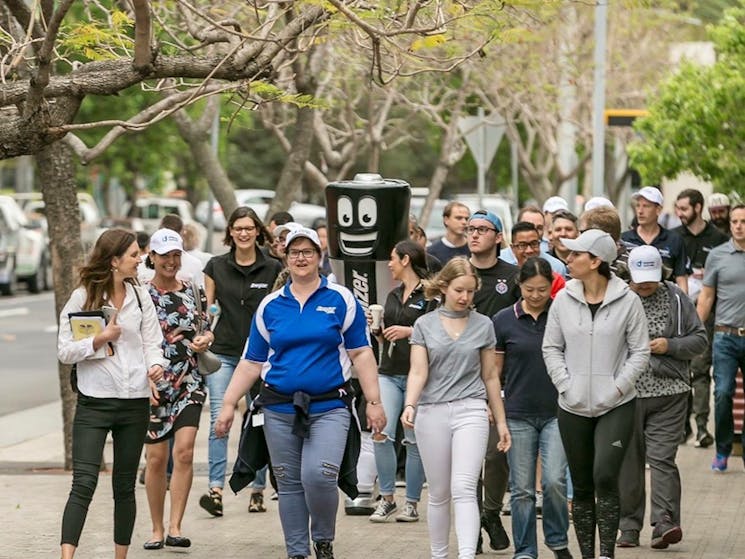 Diabetes Australia Walk to Work Day-Sydney
Event dates to be confirmed: October 2020
Overview
Celebrating its 21st year, Walk to Work Day is being held on the first Friday in October. The annual event, in support of Diabetes Australia, encourages employees and employers to build regular…
Celebrating its 21st year, Walk to Work Day is being held on the first Friday in October.
The annual event, in support of Diabetes Australia, encourages employees and employers to build regular walking into their daily routines.
With one Australian diagnosed with type two diabetes every eight minutes, there has never been a better time to get walking and start on the path to a healthier workplace and a healthier you.
Walking meetings, walking to and from work, taking a walk at lunchtime, and using the stairs instead of the escalator or elevator are just some of the ways you can start.