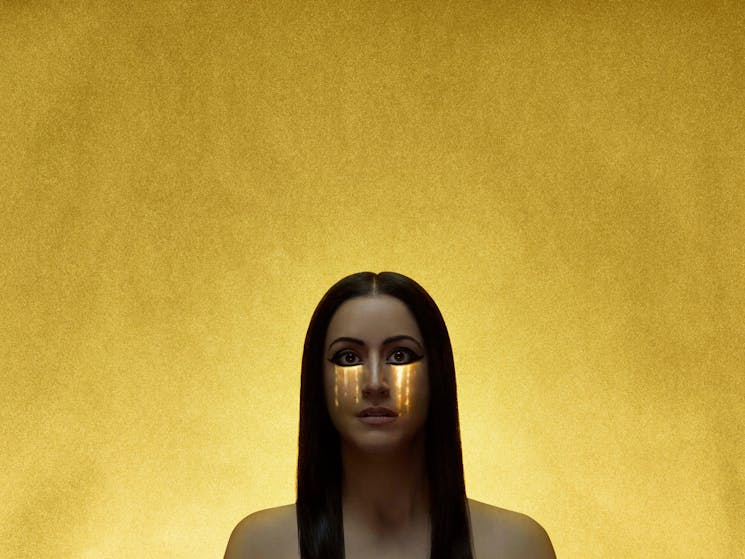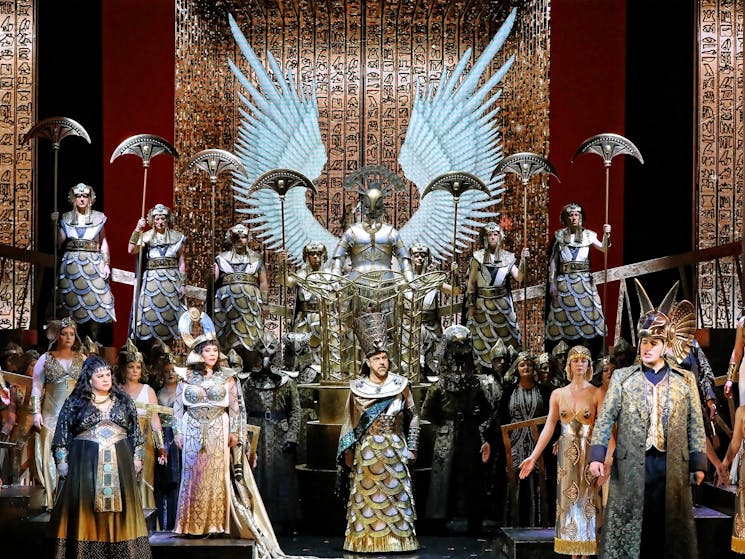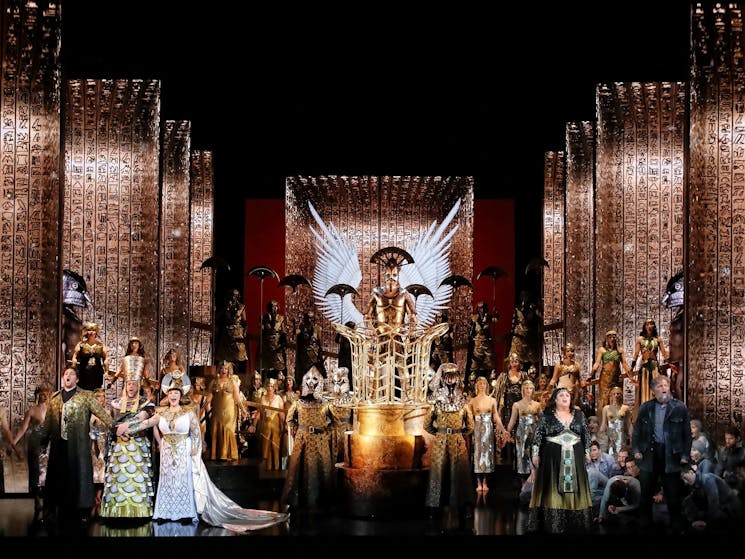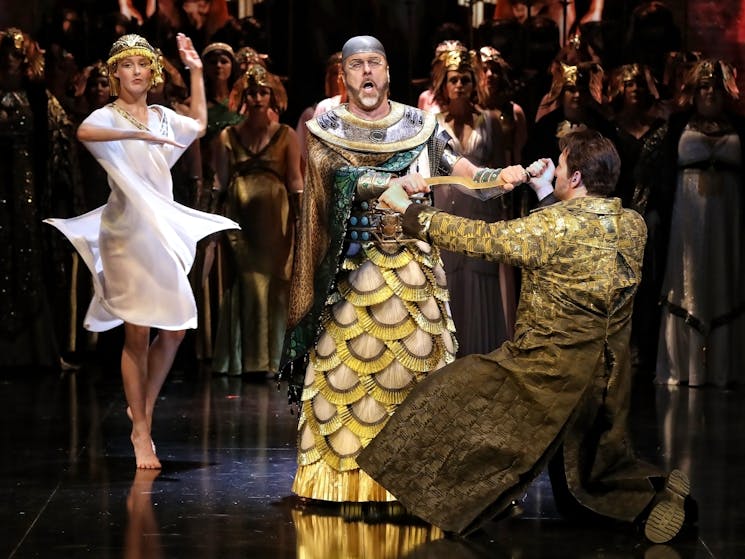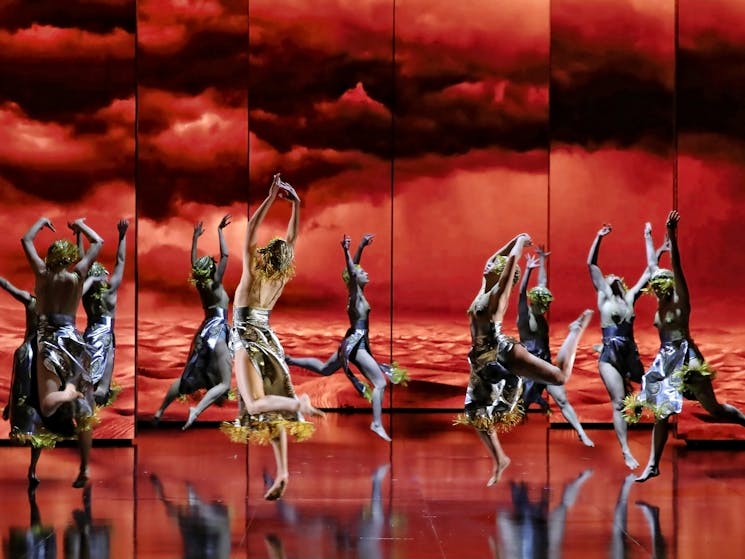 0

1

2

3

4

5

6
Aida at the Sydney Opera House
Wednesday 05 August 2020 to Monday 10 August 2020
Overview
No trip to Sydney is complete without a visit to its most famous building. And the best thing to do when you visit the Sydney Opera House is to come inside and see an opera performance. A royal love…
No trip to Sydney is complete without a visit to its most famous building. And the best thing to do when you visit the Sydney Opera House is to come inside and see an opera performance.
A royal love triangle and an epic historic war. This production features floor-to-ceiling LED panels as an impressive, immersive set.
See it if you like historic epics like Ben Hur, awkward love triangles, spectacular costumes, screens on stage.