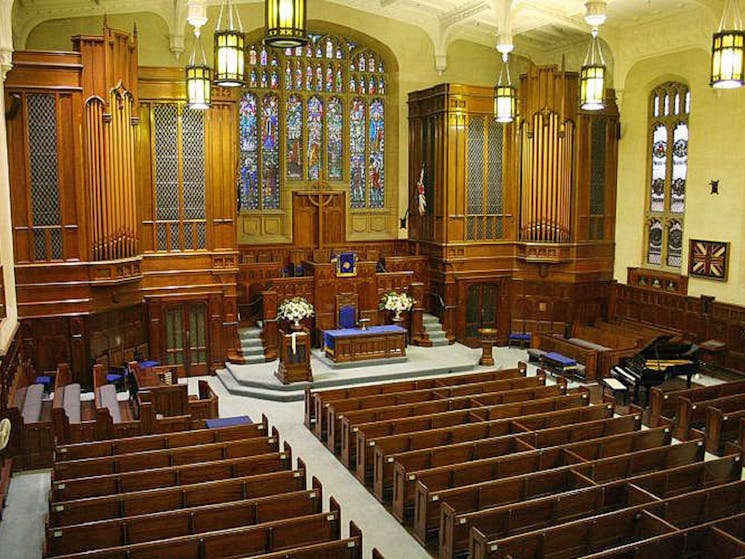 St Stephens Uniting Church
Overview
St Stephen's Uniting Church's is located within Sydney's political, financial, business and medical district on Macquarie Street. The church is open during the week. St Stephen's offers a monthly…
St Stephen's Uniting Church's is located within Sydney's political, financial, business and medical district on Macquarie Street. The church is open during the week.
St Stephen's offers a monthly lunch time concert program. You are invited to bring your lunch and relax in the gorgeous surrounds while listening to a range of classical musical treats.
The Friday Music series includes an organ recital on the last Friday of the month.