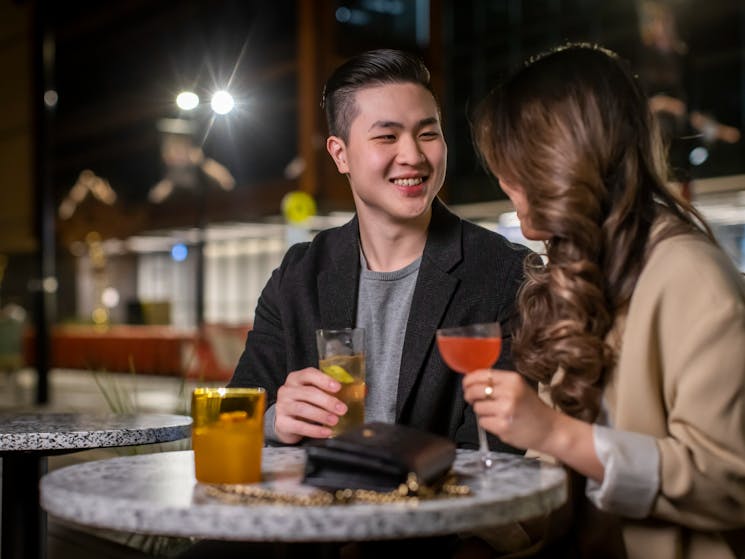 Re Bar
Overview
Re is a pioneering no-waste bar from hospitality heavyweights Matt Whiley (scout) and Maurice Terzini (Icebergs Dining Room & Bar). Located in the newly restored South Eveleigh precinct, the ethos…
Re is a pioneering no-waste bar from hospitality heavyweights Matt Whiley (scout) and Maurice Terzini (Icebergs Dining Room & Bar).
Located in the newly restored South Eveleigh precinct, the ethos here is all about sustainability: creating less waste and having minimal impact on the environment. The bar itself is housed in a heritage site that spent 100 years as a locomotive workshop and has been built from recycled materials. Since opening, a sunny outdoor terrace has been added.
Come for classic cocktails – as well as some creative new concoctions with ingredients from peanut butter to ant tamari – as well as beer, wines and snacks.
Read more
Read less
Disabled access available, contact operator for details.