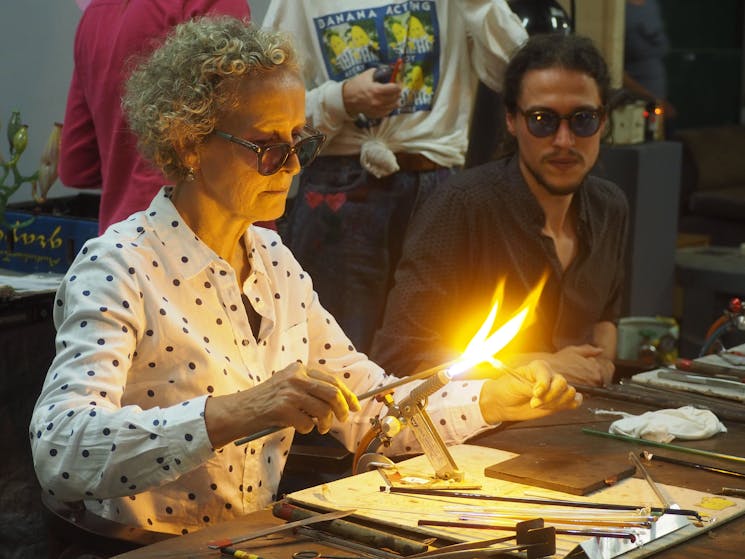 Glass Blowing Beginners Workshop (One Day)
Saturday 08 August 2020 to Saturday 05 December 2020
Overview
Learn a fabulous new skill blowing and sculpting glass via flame taught by Glass Artist Mark Eliott. This is a truly hands on workshop over one day that is perfect for beginners and still useful for…
Learn a fabulous new skill blowing and sculpting glass via flame taught by Glass Artist Mark Eliott. This is a truly hands on workshop over one day that is perfect for beginners and still useful for intermediates.
You are using both right and left parts of the brain when you plan how to make your glass creation, using creativity and improvising on the spot.
You will make a variety of glass objects that you can take home for your family and friends to admire. Whether small glass animals, trees, flowers or small abstract creations, vessels and wearable objects.